The holiday season is often the largest generator of revenue for retailers big and small. At the beginning of the season, marketers projected that shoppers would spend $119.99 billion between November 1 and December 31. In fact, 6.1% of all retail sales, on average, occur between Black Friday and Cyber Monday, representing a large holiday ecommerce sales spike.
To prepare for the holiday season, you may have optimized your shopping experiences for mobile, built brand awareness on social media, and created personalized shopping recommendations in order to maximize sales. Holiday ecommerce promotions and planning can lead to exponential gains for online retailers, but how do you know if your efforts are successful? Creating a holiday sales data analysis can help you assess the efficacy of your campaigns throughout any promotional time of the year.
The Importance of Evaluating Holiday Ecommerce Seasonal Sales
Performing a holiday ecommerce data analysis can give your business insight into your ecommerce holiday planning and its ultimate success. You can use the data to make decisions regarding price points, future ecommerce initiatives, and highlight trends and successes. These analyses don't have to be – and shouldn't be – the result of a gut feeling. Rather, a systematic process can help identify patterns in data, highlighting opportunities and potential ecommerce holiday concerns. This will also help determine appropriate inventory and targeted marketing efforts for the next holiday season.
Holiday ecommerce data analysis can help you determine if you're meeting sales goals, especially with the right approach. By creating a simple, measurable way to assess your progress, you can determine how your business is performing as well as how it compares to previous years. Making data-driven business decisions is the best way to make the most of your marketing dollars and maximize opportunities for conversion, whether it's the holiday season or not. Learn how to evaluate your holiday ecommerce plans and see what's working and what needs improvement.
Analyze Your Holiday Ecommerce Search Data
The first step of any holiday postmortem should be to evaluate the search data for the holiday-specific time frame. Ideally, this will give you an idea of your customer SEO strategy and how it aligns with your customer's holiday buying preferences. Here are a few suggestions for conducting a holiday ecommerce data analysis with regard to search data and inbound marketing efforts:
Assess Your Overall Visibility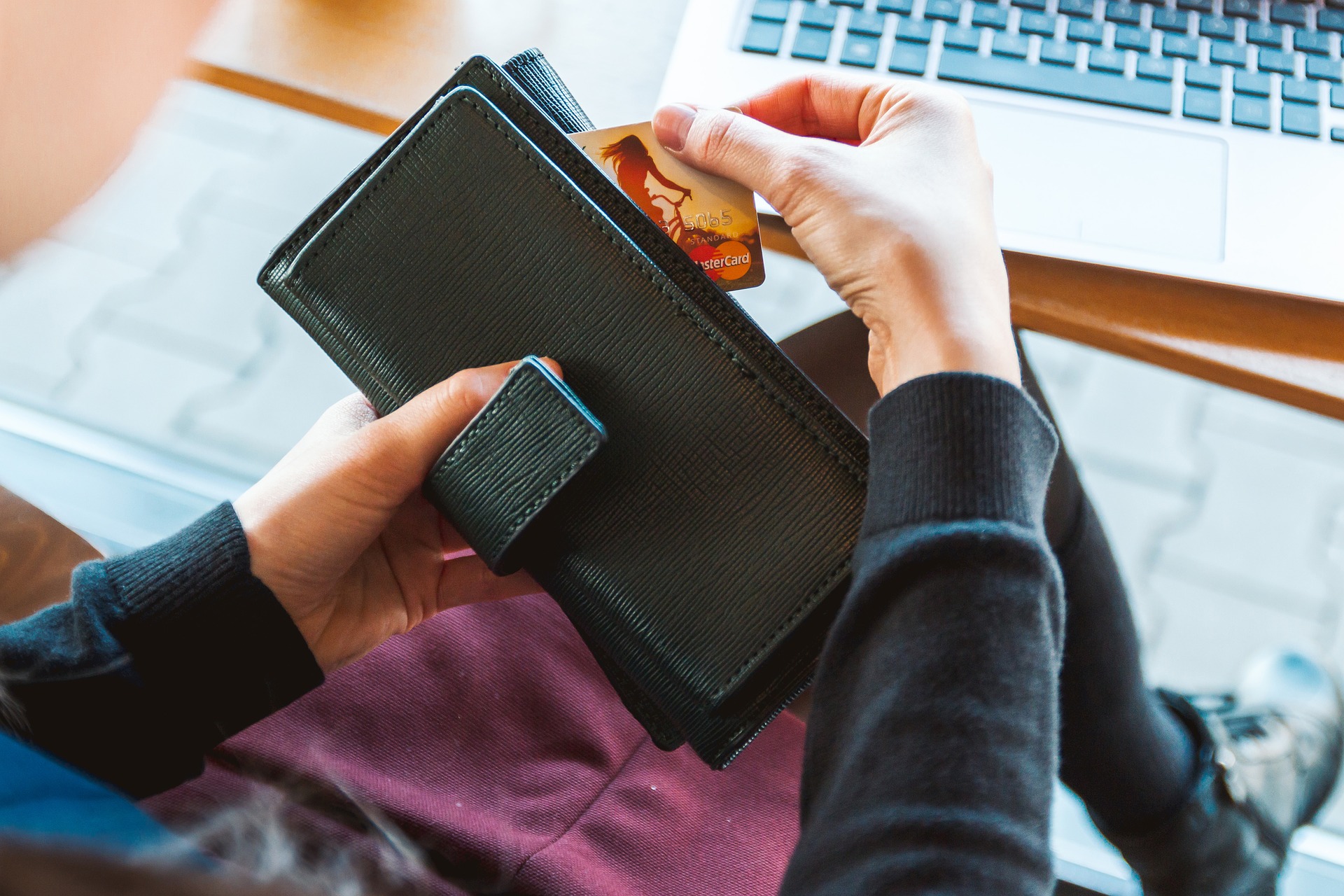 Understanding how your business operates in the cyber landscape, particularly during the holiday season, gives you opportunities for improving your overall presence for next year. Remember that searching, for a consumer, is a means to an end. A customer puts effort into searching in order to achieve a goal – in this case, complete a holiday purchase. Ideally, your holiday SEO strategy involved improving a searcher's return on investment by cultivating targeting methods. Targeted experiences are an essential aspect of holiday ecommerce planning, but it's also important to know which metrics to use when assessing your visibility.
How do you know that a customer found what he or she was searching for? The best two indicators are clicks and conversion rates. A conversion rate, on the whole, represents the completion of a task – the searcher found what he or she was searching for and ultimately made a purchase (or took some other action). However, the click through rate can be just as important in determining the success of your holiday ecommerce promotions
However, when evaluating the visibility of your business and how customers reacted to your site, it's important to look at both click-through rates and conversions. The reasoning for this is simple: clicks tend to overestimate the return on your investment, as searchers could click through your site, only to make a purchase elsewhere. Since conversions are comparatively sparse, they tend to underestimate your efforts. Looking at both will give you a more complete view of your holiday ecommerce seasonal sales.
Complete a Competitive Holiday Ecommerce Data Analysis – Or Take Cues From the Bigs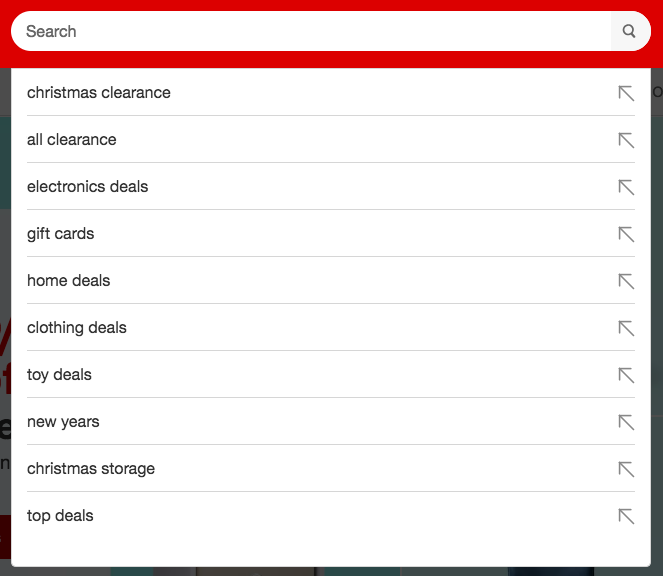 In order to determine how helpful your holiday search features were to consumers, it can be fruitful to look at other ecommerce giants and see how your efforts measure up. Giants like Walmart, Target, and Amazon may have a gigantic marketing budget and take the lion's share of the holiday ecommerce sales spike, but that doesn't mean that you can't learn from them and use them as you analyze your own data (with the appropriate amount of perspective).
Consumers begin their holiday shopping by typing an item into the search box. Some retailers, like Target and Amazon, have menus far too large to just browse around. Since consumers tend to shop at larger retailers, they're accustomed to typing specific terms to find what they need. Search tools, when formatted appropriately, are a fast and effective way to experience a holiday ecommerce sales spike.
It's also important to remember that consumers have a notoriously short attention span. If they cannot find what they're looking for within 2 to 3 search refinements, they're likely to go looking elsewhere. As such, it's important to have the following search features within your engine:
Suggested products
Ways to narrow a search to specific categories
Filters to narrow search results by availability, brand, product type, price, and more
Sorting options (price low to high, etc.)
Consistent image quality
Different layout options
A comparative product feature
Fast results for specific queries like UPC number or part number
Mobile-friendly navigating
These are features that consumers have come to expect as they complete their shopping, holiday or otherwise. Retailers like Walmart, Target, and Amazon do a good job of providing relevant results, related products, and quality images that allow consumers to make informed decisions. It might be helpful, as you complete your holiday ecommerce data analysis, to see how your website search engine performs against the giants like these. Click-through rates and conversions give you raw data to work with, but comparisons can help you identify where you can improve for next year.
Evaluate Consumer Buying Preferences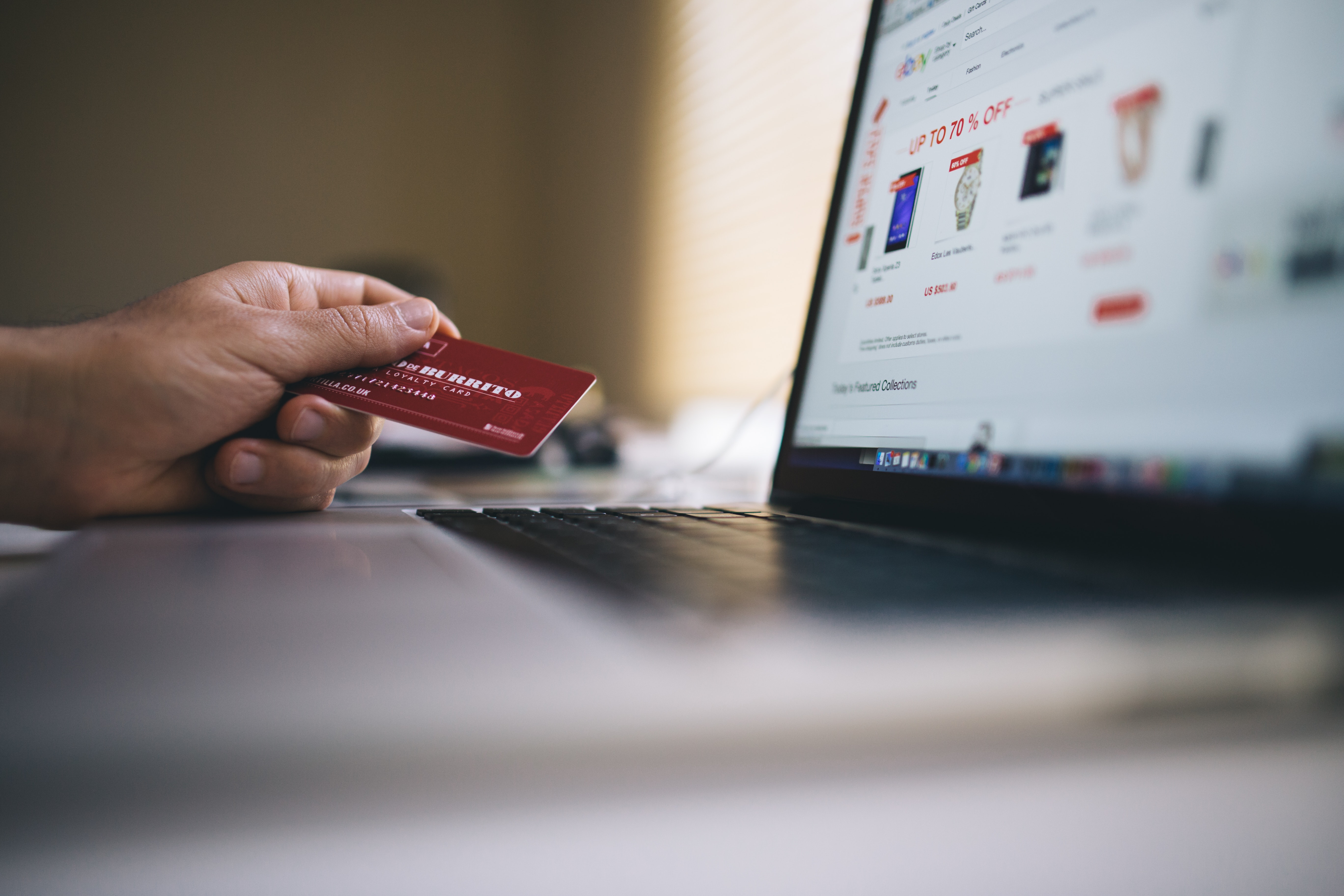 Finally, looking at your search data can give you an idea of what your consumers are buying and what parts of your inventory are not stacking up. This will help you make inventory decisions for next year or evaluate the marketing of specific products. As consumer buying trends can change over time, it's important to only use these as a guideline. As you evaluate your holiday ecommerce planning efforts and strategize for next year's holiday ecommerce sales spike, the U.S. Department of Commerce is a good resource for research and determining how search terms line up with consumer behavior across industries.
Together, these processes help you evaluate your holiday SEO strategy and make plans for next year. However, they only represent part of your holiday sales postmortem.
Look at Your Social Media Efforts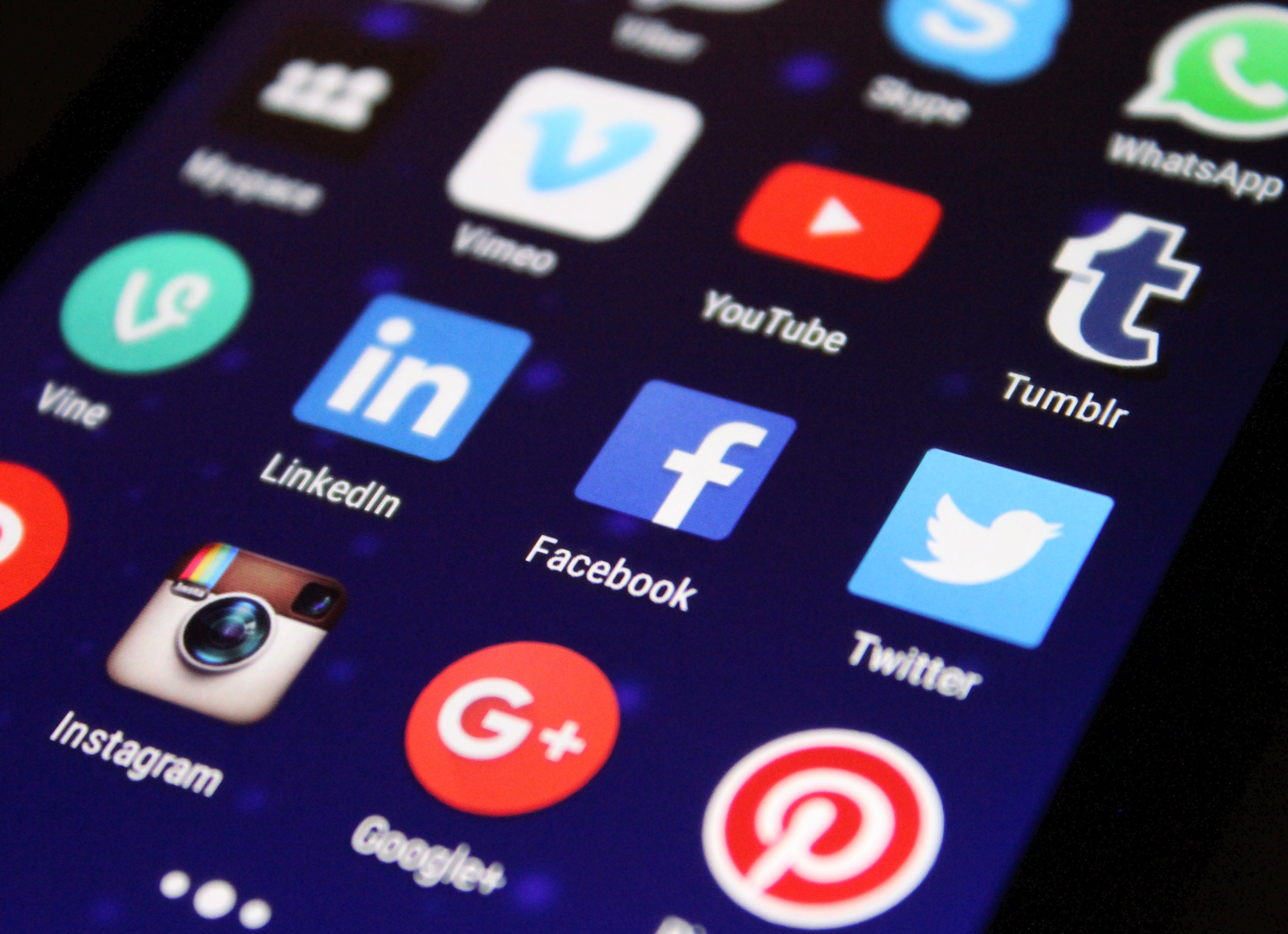 Social media plays an integral role in the success of your holiday ecommerce seasonal sales. Two main types of social media measurement exist: ongoing analytics, that measure the success of your social media activity over time, and campaign-focused activities that have a clean beginning and endpoint. Each has distinct purposes. Ongoing analytics serve to provide your business with the overall success of your brand awareness and company. Campaign-related analysis lets you understand the success or overall impact of a targeted initiative, like a holiday sale. These may vary depending on the desired outcomes for each, and you may have several campaigns over the holiday season.
Ideally, you created goals and metrics to measure the success of these campaigns before launch. For example, if the goal of a holiday social media campaign was to increase brand awareness, then looking at metrics like volume and exposure would be most appropriate. However, if your ultimate goal was to drive more holiday traffic to your site, then tracking clicks, conversions, and URL shares is the way to go.
Once you've thought about the metrics you want to focus on, the next step is to find the tools that help you capture them so you can measure appropriately. Certain social media channels, like Facebook and Twitter, provide analytics, doing much of the work for you. In some cases, you may have to use third-party tools to evaluate the success of your holiday ecommerce planning.
The benefit of social media analytics is that they occur in real time. If you planned ahead and set up tracking before your holiday ecommerce promotions or campaigns began, it makes data collection easier. Accessing tweets that are more than a week old, for example, is difficult and time consuming. Collecting tweets and archiving them as they occur makes the process of measurement much easier. Whenever possible, make plans to set up your holiday ecommerce data analysis beforehand.
In general, the following metrics can help you determine the success of your holiday ecommerce promotions on social media:
URL Link Clicks. Facebook Insights can help you see the number of clicks on your posts, but it also provides more specific information such as specific link clicks. These are important metrics because they help assess your overall customer engagement. It gives you an idea of whether your target audience is interested in learning more about your brand, and it gives you continuity in tracking the customer journey once they arrive on your site.
Reach and Impressions. The distinction between these two is important – the reach is the number of people who see a post, while impressions measure the number of views it has. If your goal for a campaign was to get a certain number of people to see a post, look at reach. On the other hand, if it was to have an ad shown a specific number of times, looking at impressions would be more appropriate.
Platform Engagement. This broad metric refers to the number of likes, shares, comments, retweets, follows, and more. While it's a valuable metric to consider, it's not the only thing that matters with regard to holiday ecommerce data analysis. Use it in combination with the other elements listed above to obtain a holistic view of your campaign success.
This can exist in many forms – a signup, a purchase, or even something as simple as filling out a form. However, having a conversion goal in mind helps provide an accurate measurement for your efforts.
Social media is an important aspect of determining the success of holiday ecommerce seasonal sales. Something as simple as an uptick in mentions about gift purchases can help you assess if your campaigns are working and aid in planning for the next holiday season.
Assessing Mobile Trends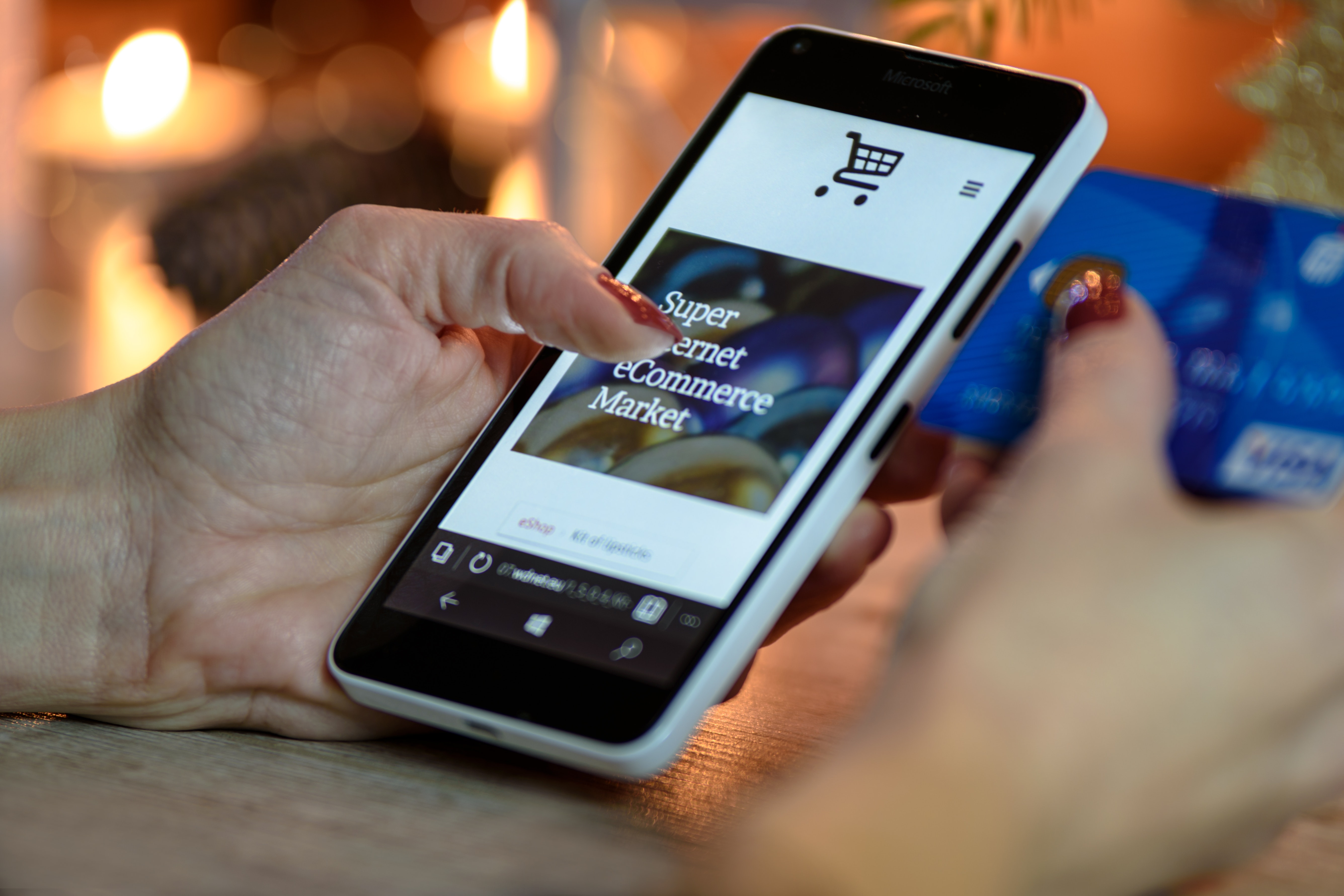 By now, most ecommerce retailers know that a mobile-first approach to holiday ecommerce promotions is essential. According to research firm Retail Dive, ecommerce mobile sales are expected to account for over a quarter of all sales this year, and around half by 2021. The average consumer spends around 3 hours each day perusing the internet from a smart device. Much of the traffic comes from within an application instead of web browsing, but half of all mobile purchases come from the mobile web, not an application.
This should provide you with two main insights: first, that a mobile application can be a boon to your holiday ecommerce seasonal sales, if you don't have one already. Second, that any holiday ecommerce data analysis merits a look at mobile web performance.
To adequately assess the success of your holiday ecommerce planning, look at:
Where are the orders coming from? Do people tend to make their purchases on desktop, on mobile, or within a mobile application? This can help you determine where to spend your development dollars and create an even better experience for next year. Mobile optimization will only continue to be on the top of the list of ecommerce holiday concerns.
Were there were any hitches with your responsive design that made mobile purchasing more difficult? You can tell if there are consistent issues by assessing your bounce rate and load rates. If your mobile site is too slow, visitors might look to make purchases elsewhere. If it's too difficult to navigate, then reworking the website to make it more intuitive might be necessary. An in-depth holiday ecommerce data analysis should tell what parts of your mobile experience need reworking.
Do you have an appropriate budget for mobile ads? Now is the perfect time to look at where your orders are coming from and determining if your marketing dollars match up. If your customers do the bulk of their holiday purchasing via mobile, it makes sense to run holiday ecommerce promotions and advertisements on mobile platforms. On the other hand, if your customers tend to make more purchases on a desktop, it makes sense to adjust your marketing budget accordingly.
Mobile purchasing will continue to increase in the coming years, but each business is different. Analyzing trends will help you make more informed decisions for next year's holiday ecommerce sales spike.
Analyze the Success of Your Promotions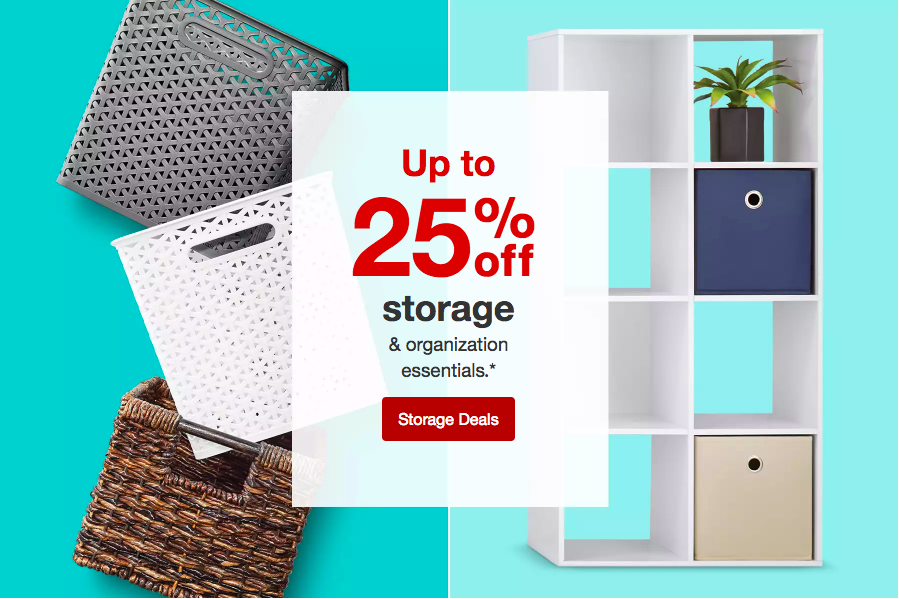 Finally, look at your holiday ecommerce promotions themselves and assess their performance. This part of holiday ecommerce data analysis can be wide-ranging and has virtually limitless options. In the big picture, the most important thing to consider is alignment of your promotional strategy with key metrics such as:
Website visits, or total visits within the promotional period
Unique visits
Revenue, or sales during the promotional period
Ad spending for your ecommerce holiday promotions
Email marketing success, if applicable – for example, subject line, open rate, click rate, and any sales that resulted. You can pull this data directly from your email marketing partner.
Ecommerce stores increasingly rely on sales to garner more sales and increase revenue, particularly during the holiday months. Promotions can be a valuable tool for increasing sales, but it's also essential to use them effectively. One reason that promotions fail is because many ecommerce retailers struggle to understand which promotions work and why. One troubling study from the Boston Consulting Group found that 20-50% of promotions generate no noticeable difference in sales – or worse, a negative dip in sales. In some cases, a promotion dilutes margins such that the cost of running a promotion offsets the sales a company generates.
A holiday ecommerce data analysis helps companies determine which promotions are most effective and how businesses can generate maximum revenue in future years. By analyzing which tactics worked, you're in a better position to improve your promotional effectiveness in future years.
Ecommerce retailers, no matter their size, are under pressure to grow and offer lucrative promotions in order to stay competitive in a world full of Walmarts, Targets, and Amazons. While it may make sense to emulate these companies in terms of navigation and mobile-friendliness, it doesn't make sense to try to copy their doorbuster-style deals. Smaller online retailers run on thinner margins, so running promotions from Black Friday to Christmas Eve simply doesn't make sense.
By improving the performance of select promotions, you're in a better position to improve your bottom line and make the most of a budget that might already feel constrained. Marketing budgets are common ecommerce holiday concerns for smaller retailers, and getting actionable insights from the promotion and execution of sales can help you experience better returns in the coming years.
Return on Advertising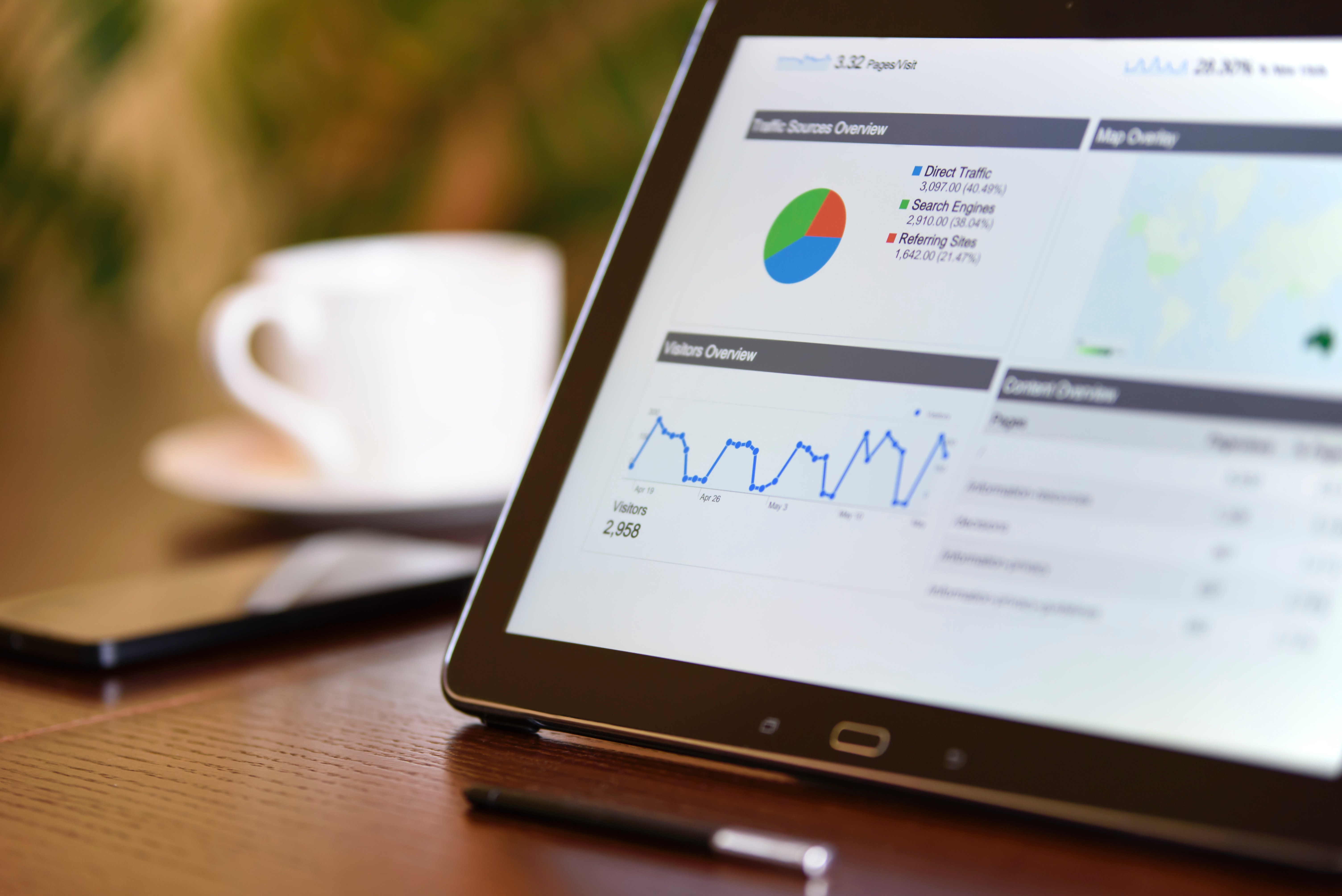 When analyzing the success of your holiday ecommerce promotions, one of the most important metrics to look at is comparing your advertising spending with your overall revenue. If you advertise with a social media outlet like Facebook or with Google, getting analytics is pretty simple. Facebook Insights helps you track data like open rate for messages, click rate, and other conversion metrics. Google Analytics has tools that can help you understand your visibility, reach, click rate, conversion rate, and more.
Comparing the amount you spent with the amount of revenue you ultimately gained is an essential part of your holiday ecommerce data analysis. Using this data, you can gain a holistic view of what works and how you can improve for next year.
Another simple, but important metric to look at is how your website performed against the holiday ecommerce sale spike. Could your site handle the uptick in traffic? Every retailer must prepare for the possibility of large volume sales during the holidays. Failing to prepare a website adequately for a promotion can hurt your brand's reputation and encourage customers to shop elsewhere. J. Crew is an example of a brand that's struggling in part because of ecommerce issues during promotional times.
Using Your Holiday Ecommerce Data Analysis
Now that you have all this data from your ecommerce holiday sales spike – social media data, holiday ecommerce promotions data, website search engine data, and mobile trends – use this to generate takeaways:
What worked this year?
What worked best?
What didn't work?
What could be improved for next year?
Your holiday ecommerce data analysis can be as informal or as formal as you like. It could be as simple as jotting down answers to these questions, or as complex as creating graphs and reports for stakeholders. Either way, you should have tools that help you assess what worked and what didn't.
Your takeaways can help you generate actionable insights for the following holiday ecommerce sales spike. You should have an idea of what to focus on next year. For example, if you notice that the majority of sales occur via mobile, you might want to work on improving navigation or creating an application for easier shopping. If you experienced slower load times during promotions, you might want to consider putting more of your budget toward website development.
One of the best ways to gain actionable insights for future ecommerce holiday concerns is to ask yourself what you would have done differently this year, if you have the opportunity. Where would you make tweaks to the marketing budget? Where could you have saved some money? Where could you have made more?
You can't go back in time and change your holiday ecommerce promotions, but you can use a holiday ecommerce data analysis to measure the success of your campaigns and plan for next year. By taking a holistic view of your data and creating easy-to-measure metrics and benchmarks, you can make the next season even more successful. After all, they occur frequently throughout the year.
To learn more about how to evaluate your site's holiday success, contact the experts at Forix today.