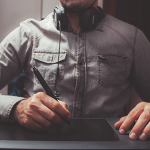 Full-time
Salary, DOE
Are you, or have you been involved with a creative agency or web firm?
Are you able to handle multiple tasks and activities at one time and still maintain a high level of accuracy?
Are you detail-oriented with strong organizational and project management skills?
Are you proficient with Google Analytics, and have the ability to spot drop-off points quickly?
Are you knowledgeable with ecommerce strategies, technology, online media tactics and capital requirements?
Do you have the ability to communicate efficiently in a clear manner both orally and in writing?
If you answered yes to these questions, we want to hear from you!
Our Company:
Forix is a rapidly growing, 100-person digital agency in SW Portland that specializes in e-commerce websites, informational sites and native mobile application development. With a strong emphasis in the Magento platform, Forix has quickly become a frontrunner in providing custom commerce solutions nationwide.
Our Culture:
Forix is a team of fast-paced performers who are able to grow and apply new procedures faster than the average employee. The team is characterized by being excited, curious and transparent. They never hesitate to support one another, and fully understand that a commitment to quality output is a team sport. Feedback is fast and frequent, and travels up the hierarchy just as easily as it trickles down. Top management is fully accessible, and wide open to ideas. Those who thrive in this environment are self-starters, who truly own their responsibilities. They are hyper focused on finishing the job well, and will move mountains to make it happen. They can anticipate obstacles. They know how to push clients, push teammates and push themselves to achieve desired outcomes. These performers respect one another, which has lead to strong friendships that go far beyond the workplace. We play together too, with employee fun days that have included paintball, indoor skydiving, go kart racing, fishing and more. We also like to do team birthday lunches, occasional parties and witness epic battles at ping-pong almost daily.
There are those who would not do well in an environment like this. People who cannot self-manage, miss deadlines and deliverables, or wait for a task to be assigned are weeded out pretty quickly.
If Forix is to continue its pursuit of excellence, we only want to hire and cultivate the best people. We only want to promote teammates who can exceed expectations time and again. Integrity and accomplishment are the very core of our culture, and we want to preserve those virtues. Our people are the most valuable part of our entire company.
Position Overview:
This position focuses on the ongoing measurement and review of multiple client websites and mobile apps using analytical tools, including but not limited to Google Analytics. The ideal candidate for this position will be someone who worked as a web analyst with experience in A/B and multivariate testing, with the ability to create custom dashboards and reports for those who don't have much familiarity with analytics. We are seeking a polished professional who can go above and beyond to manage multiple ongoing projects, and to guide clients in the right direction. This person is able to comprehend and convey basic technical requirements, and be able to think quickly on their feet.
Primary Duties of this Position:
Develop and implement overall e-commerce business strategies for multiple clients for supportable growth including achievement of sales, margin and P&L goals.
Create a structure for monthly reporting and measurement that can be implemented by support team personnel as the company scales up.
Utilize Google Tag Manager to track specific elements to justify ROI to clients.
Outline and implement a reporting plan for clients at different tier levels.
Set up goals, conversion tracking and recommendations to clients and internal staff.
Ability to track ad and email campaigns.
Proactively identify user flows and drop-off points, and action plans to boost conversions, traffic and AOV.
Maintain a reporting plan to share with senior management weekly to convey KPIs.
Solid understanding of all online business operations. These include e-commerce orders/sales, site management, merchandising and inventory, site content and messaging, site performance and user experience, web development and technical implications, promotions and marketing programs (SEO, SEM, Email, CRM, Social Media etc.).
Utilize Forix's eCommerce Success Guide as a tool to make recommendations reports to clients, and continually expand and the options available to them.
Qualifications:
Technical aptitude is a must. You will be conversing with people who live and breathe interactive technologies.
Google Analytics certification is a must, and to be Google eCommerce Tools certified is preferred.
BS/BA; preferred degree and/or related coursework.
3+ years experience directly related to the duties and responsibilities specified
2+ years experience managing teams is helpful
Ability to maintain a regular work schedule
Having worked for or with creative or interactive agencies is a plus
The ability to collect and understand client requirements
Professional presentation from head to toe: this includes speech, dress, writing skills, punctuality
Benefits:
We're committed to maintaining a motivated, positive work environment with people who share, demonstrate and live our core values. Take pride in working for a company that lives its core values, defines and pursues its vision and mission/purpose, and continually provides tangible value and benefit to its employees and our clients.
Our benefits include:
401K plan
Employee medical coverage
Vision
Prescription plan
Vacation and sick time
Account management bonus program
Additional Perks Include:
Bottomless coffee
Ping Pong
Company lunches and outings
Snacks and beverages
Open office space environment
Conveniently located near the Goose Hollow MAX station
Classic game consoles with Mario Kart, Mortal Kombat, and more!
What's Next?
If this position sounds like a good fit for you, please apply via email with your resume and cover letter as a Word doc attachment. Please include your salary requirements and why you think you would be a good fit for our company in your cover letter. Responses not including this info will not be considered.
Forix is an equal opportunity employer and does not discriminate on the basis of race, religion, color, sex, age, national origin, disability, veteran status, or any other classification protected by law.