Certified Magento Agency for Ongoing Magento 1 Support after M1 EOL
One official support ends for Magento 1 websites, it's essential that merchants still on the platform retain support and security services for their sites. Without official security updates from the Magento company, sites still running on the M1 platform will be left vulnerable to cyberattacks, malware, and hackers. Finding extended Magento 1 support is possible from a third party certified Magento agency, such as Forix.
Forix has created a comprehensive support package to help keep our clients on the Magento 1 platform secure after M1 EOL comes in June 2020. By retaining security services from a certified Magento agency like Forix, you can maintain ongoing support and reduce security risks to your eCommerce website.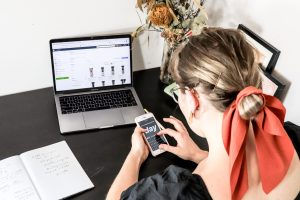 Why Does Support Matter?
With only a few months left before Magento 1 End of Life, over 150,000 merchants have chosen to remain on the Magento platform. Once official support ends, these websites will be at risk from a myriad of security threats. Some of the main security concerns facing eCommerce sites are:
Spamming

Phishing

Theft of User Data

Distributed Denial-of-Service (DDoS) Attacks
These are serious security threats that can have severe consequences for website admins. DDoS attacks can affect your PCI compliance status, causing you to lose compliance status and ability to take credit card payment on site. Theft of user data, especially credit card or payment information, can lead to significant financial loss. Protecting user data is crucial to maintaining customer trust and brand integrity.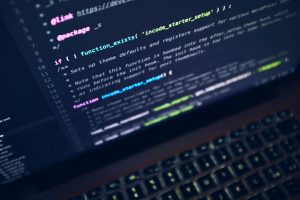 Risks of Staying on Magento 1 After EOL
Although Magento 1 EOL was announced in September 2018, many merchants have not yet made the move to Magento 2. Migrating from the Magento 1 platform to Magento 2 is not a simple upgrade; instead, it is a complete migration of the data, theme, and extensions on your website. Magento 2 migrations are prohibitively expensive, often costing as much as $50,000, and taking six months or more to complete. It's no surprise therefore that so many merchants have chosen to remain on Magento 1. 
Staying on Magento 1 after official support ends however comes with its share of risks. To help mitigate these security risks, it's important to retain security services from a certified Magento agency, like Forix. With managed services and ongoing support, Forix can help protect your website from security threats. Our Magento security services provides uptime and server monitoring, malware protection, and PCI scans. Our security services help you maintain peace of mind while keeping your Magento 1 website running smoothly.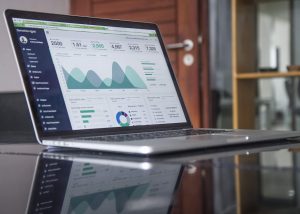 Find a Certified Magento Agency for Ongoing Support
Finding a certified Magento agency to provide ongoing security and support for your Magento 1 website is essential to keeping your website safe from hackers and malware. Forix has the knowledge and experience necessary to provide expert Magento 1 support for your M1 website. Keeping your Magento 1 website secure is a top priority after M1 official support ends on June 30th. With over 700 successful launches of Magento 1 and Magento 2 websites, you know you're in good hands. 
Maintain ongoing support for your Magento 1 website with managed services from Forix. As a certified Magento agency and Magento Enterprise partner, we can provide the ongoing Magento 1 support services needed to keep your website secure. Get in touch with the certified Magento experts at Forix today to find out more about our Magento 1 support options.