Stay Safe With a Certified Magento Agency
Partnering with a certified Magento agency like Forix is the best way to protect your eCommerce website from cyber security threats. If you're one of the tens of thousands of merchants still running on the Magento 1 platform, it's time to seek third party support from a Magento partner.
Magento 1 security and official support will soon end. As of June 30th, 2020, security patches and official support for websites on the Magento 1 platform will come to an end, leaving websites still on the platform vulnerable to cyberattacks, bugs, malware, and other security issues. While the websites will continue to function uninterrupted, they will be at a heightened risk from security threats, including
Malware

Hackers

Cyber Attacks

DDoS Attacks

Scamming

Theft of User Data
Maintaining a high level of security on your website is crucial, and with official support drawing to a close, merchants will need to seek support from a third party provider. As a highly rated Magento agency with over 60 certified Magento developers on our team, Forix is prepared to provide ongoing support and security to our Magento 1 clients.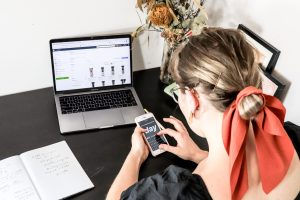 Finding the Right Agency for M1 Security
Partnering with a certified Magento agency like Forix is the best way to maintain security and establish ongoing support for your Magento site. As one of the leading Magento agencies in the world, we've successfully helped launch over 700 Magento eCommerce websites in the past decade. Magento users choose Forix for our proven track record and knowledge of the Magento platform. With our innovative Magento 1 security package, we are prepared to provide the support and security services necessary to keep your M1 website running smoothly after EOL in June.
Magento 1 Security Options
Protect your M1 website with ongoing support and Magento 1 security from Forix. We're a certified Magento agency who specializes in providing managed services and support to clients on the Magento platform. We've created a specialized security package for our clients who have chosen to remain on the Magento 1 platform after M1 EOL in June. The Magento 1 security package includes 
Server Monitoring 

PCI Scans 

Up-time monitoring 

Malware Scans 

Page Speed Monitoring 

Patch and Version Notification

SSL Monitoring

Magento Version Monitoring

Firewall Implementation and Monitoring
Maintaining security and monitoring on your Magento 1 website is of the utmost importance after official support for Magento 1 ends next month. Without security and support services, your website will be left vulnerable to malware, cyberattacks, and hacking. Keeping your website secure in the coming months needs to be a top priority for Magento 1 admins and users. Protecting your data and website from security threats is possible, with ongoing support and security options available from Forix. We can provide the resources and security monitoring tools necessary to keep your website protected after M1 EOL.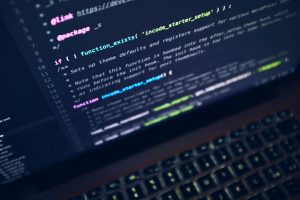 Keep your Magento 1 Site Secure
If you're one of over 150,000 merchants who have chosen to remain on Magento 1 after June, then you'll need to establish security and support through a third party provider. Forix has the skills and experience necessary to maintain a high level of security for your site. Don't fall victim to hackers, malware, or cyberattacks after official support ends. Partner with a certified Magento agency like Forix to keep your eCommerce site in the black. Give us a call today to learn more about our Magento 1 security services and ongoing support programs.