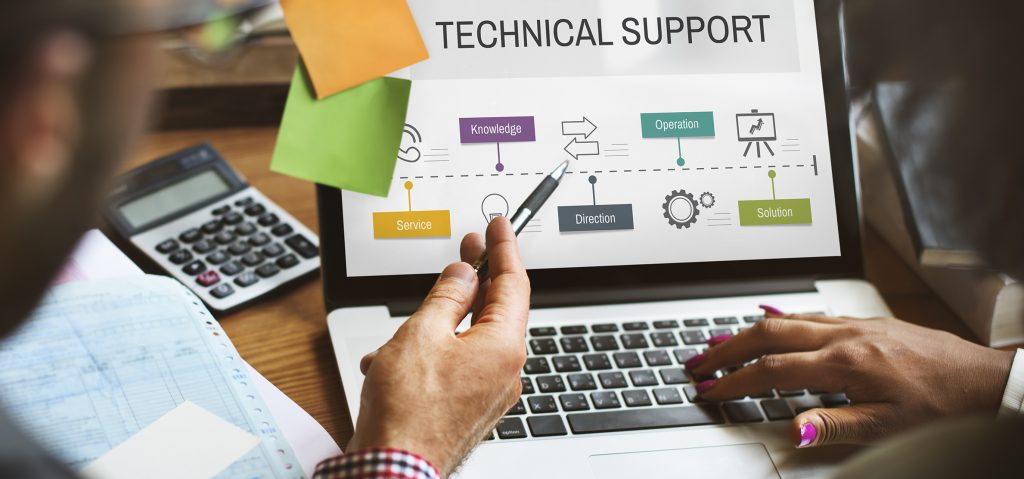 Now more than ever before, B2B companies are relying on cloud-based e-commerce solutions to compel business advancement. However, it can be hard to find an e-commerce platform with the ability to meet the demands of a B2B organization while remaining cost-efficient. This is why B2B companies continue to prefer Magento for their cloud-based business solutions. Magento simplifies the processes of business management with robust functional enhancements and conversion-boosting features tailored to B2B businesses, including:
Individualized purchasing experiences.

Easy integration.

Cloud-based, dependable commerce.

Consolidated platforms for smoother business operations.

Comprehensive innate B2B functionality.
Advantages of Magento for B2B
Magento delivers B2B companies a wide array of features and tools designed to meet the rapidly varying needs of B2B organizations as they shift during periods of enhancement.
With the aid of Magento-managed support from Forix, your B2B company will have access to everything you need to transform consumer relations and create better purchasing experiences. The following are just some examples of the improvements your business can make.
Simplify Ordering Processes
Encourage continuous profits with quicker ordering processes that allow purchasers to upload files, input SKUs, and create customized product request lists for reordering purchases.

Create orders for customers or help them with current order procedures to provide high-quality customer service.

Equip your sales employees with easy-to-use tablets for immediate sales.  
Foster Personalized Shopping Experiences
Establish individualized price lists, sales promotions, and catalogs for particular consumer groups.

Promote ease-of-use with layered navigation and search capabilities for users and sales staff.

Advance sales while decreasing consumer questions with enhanced product content features including videos, images, descriptions, reviews, buyer-to-buyer question forums, and more.
Utilize Multi-Channel Selling
Employ a responsive website design to optimize your site for mobile users on all types of devices.

Establish and direct websites for several brands, domains, and channels, all from one singular interface.

Expand your company to global markets with the ability to accommodate many languages, tax systems, and national currencies.
Maximize Order Procedures and Inventory Accounting
Display precise real-time updates to inform consumers about all stages of supply chain updates.

Automate business rules with a sole platform for directing orders among all sales channels to optimize fulfillment costs and accelerate delivery speed.

Use actionable insights from built-in analytics tools and business intelligence systems to make more informed business decisions.
The strongest advantage you can have is a whole team committed to seeing your B2B surpass expectations. With Magento managed support and certified Magento Enterprise partner Forix, you will have the opportunity to optimize the potential of your Magento website and see a steady return on investment. Experienced development experts can assist you with all of the following aspects of your Magento e-commerce store:
General Support
Help discovering new leads.

Assistance with task management.

Advance development potential.

Frequent progress updates.

Training for site use, customization, and extension features.

Compliance assistance.
Website Performance and Conversion Optimization
Loading and website speed.

Traffic increases and promotion preparation.

Caching.

Updates.

Channels, devices, funnels, checkouts.

Comprehensive user experience audits.

Workflow.
Updates and Security Patches
Security and fraud protection.

Risk management.

Migration and integrations assistance.
Contact Forix Today to Build Your Magento Site
Magento for B2B business e-commerce with managed support from Forix can drive progress and pave the way for long-term achievement for your business. Forix is a Magento expert and can help you with everything from basic site setup to performance optimization. Reach out to the team at Forix to reap the benefits of Magento with managed support for your B2B organization today.