How Can I Maintain Magento 1 Support after June?
If you're one of the 150,000 merchants still running on the Magento 1 platform, you may be wondering what exactly will happen to your website once Magento 1 End of Life comes to pass in June. The answer is, nothing. Nothing specifically will happen; your website will continue to appear in search engine results and will be shoppable for customers. However, your website will not be supported or receive any security patches and updates from Magento. This will leave your website vulnerable to cyber attacks, as aspects of your digital security begin to break down over time.
Once official Magento 1 support ends, it is essential that you find an alternative source of security and support for your website. Forix is a certified Magento agency offering security services to clients who are still using the Magento 1 platform.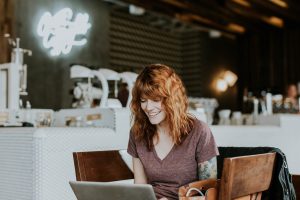 Magento 1 Support and Security
To help keep your Magento 1 website supported after EOL in June, Forix has developed an in depth security package, which is available to our clients who have chosen not to leave the Magento 1 platform at this time. Our security package includes many features to monitor and maintain security on your website, including
Server Monitoring: Zabbix server monitoring proactively identifies server issues. 

Malware Scanner: Sucuri Site Checks monitors your website for irregularities and cyber attacks. 

Firewall Implementation and Configuration: Advanced Web Application Firewall (WAF) from either Cloudflare or Fastly for an extra layer of security.

SSL Monitoring: SSL monitoring of certificates and applications prevent unplanned downtime. 

PCI Compliance Scans: Serverscan PCI scans ensure ongoing PCI Compliance for your website.

Up-time Monitoring: StatusCake uptime monitoring ensures that your site doesn't experience unscheduled downtime. 

Magento Site Speed: GT Metrix Pro monitors page speed performance to keep your site running fast.

Magento Version Monitoring: Know when the latest version of Magento is available.

Patch and Version Notification: Get notified when a new security patch or update is available.
Forix is offering this Magento 1 support and security package to our clients who are planning to continue using the Magento 1 platform after official support ends in June. By signing up for managed services from Forix, you'll have access to our advanced security services. Additionally, our managed services and ongoing support provide you with optimization opportunities, website maintenance and design services, strategy and user experience planning, and more.

Ongoing Magento 1 Support and Security 
Staying on Magento 1 is possible after official support ends. Maintaining security for your Magento 1 eCommerce website is important in order to keep your PCI compliance and to protect your site from malware attacks. Choosing a certified Magento partner like Forix can give you peace of mind, knowing your website is in good hands.
Magento 1 Support and Maintenance From a Certified Magento Agency
Don't take a risk by leaving your Magento 1 site unsupported after EOL in June. Make sure that your web store is protected from malware and secure against cyber attacks. Reach out to the Magento experts at Forix today to learn more about our Magento security services and Magento 1 support options.