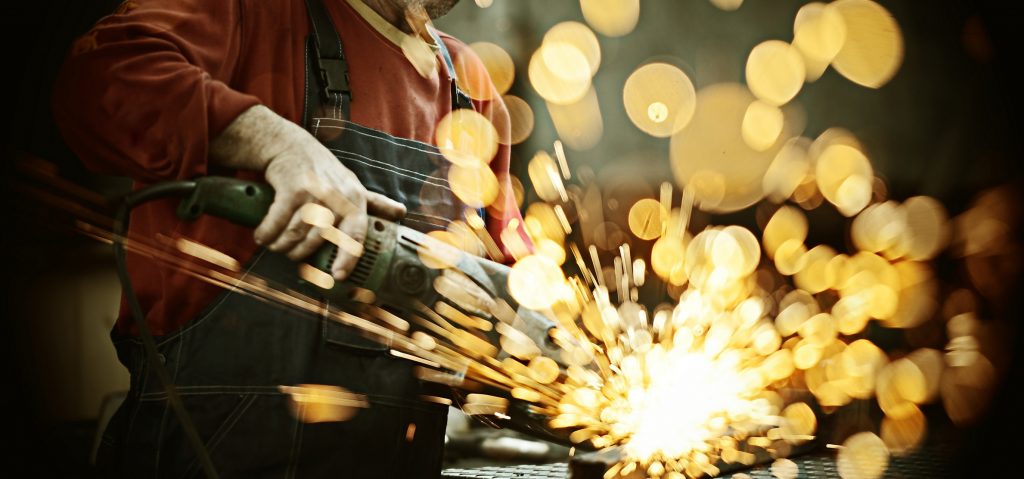 Industrial businesses with e-commerce websites are depending on cloud-based business management solutions to enhance business progress. It can be difficult to find an e-commerce platform with the ability to meet the demands of an industrial company. That is why so many industrial businesses with an online presence favor the Magento platform as their cloud-based business solution. Magento not only simplifies the methods of business management with strong centralization features, but it has an abundance of benefits especially designed to meet the needs of industrial merchants, such as:
The ability to create individualized purchasing experiences

Customization and third-party extensions

Cloud-based, solid hosting.

Integrated systems for all around faster and more efficient business processes
Advantages of Magento for Industrial Companies
Magento gives industrial companies a broad assemblage of tools and features specifically intended to satisfy the constantly fluctuating demands of the industrial market as it progresses through phases of technological improvement. Magento managed support from Forix will give your industrial company the ability to take advantage of all elements of the Magento platform to improve customer connections and produce more satisfying buying experiences. Some of the special features of the Magento platform include:
Simple Ordering Processes
Promote constant advantages with immediate order methods to allow shoppers to upload data, enter in SKUs, and generate individualized product question files.
Improve customer service with the ability to build orders for shoppers or assist them with their prevailing order plans.
Give your sales team easy-to-use tablets to encourage direct sales on site.
Cultivate Personalized Purchasing Experiences
Build personalized price listings, deals, advertisements, and directories for certain groups of consumers.
Make your website easy to use across all devices with layered navigation and search capacities for viewers and your sales team.
Boost sales while reducing consumer inquiries with merchandise content highlights with the ability to add videos, images, specifications, consumer reviews, buyer-to-buyer issue discussions, and more.
The biggest resource you can access is a team of Magento development specialists dedicated to helping your industrial company exceed your market objectives. Magento managed support with certified Magento Enterprise partner Forix will give your business the entire scope of possibilities accessible in your Magento website. It will also allow you to see a steady ROI. The skilled development professionals can supply you with assistance for all of the following aspects of managing your e-commerce shop:
General Support
Help to discover new leads

Support with task management

High-level website growth potential

Regular development status updates

Training for website management, customization, and extension abilities.

Regulatory compliance help
Website Performance and Conversion Optimization
Loading and website rate

Traffic rises and elevation training

Caching

Updates

Channels, tools, funnels, and checkout processes

Detailed UX audits and analysis

Streamline workflow
Updates and Security Patches
Security enhancements

Fraud prevention

Venture management

Migrations and integrations support
Get Magento Managed Support Today
Magento managed support with Forix for industrial business in the e-commerce sector can stimulate growth and set the stage for enduring prosperity for your industrial business. Forix is a Magento expert and can help you with everything from the basics of the set-up process to comprehensive enrichment strategies and optimization techniques. Get in touch with the team at Forix to get Magento support for your industrial organization today.