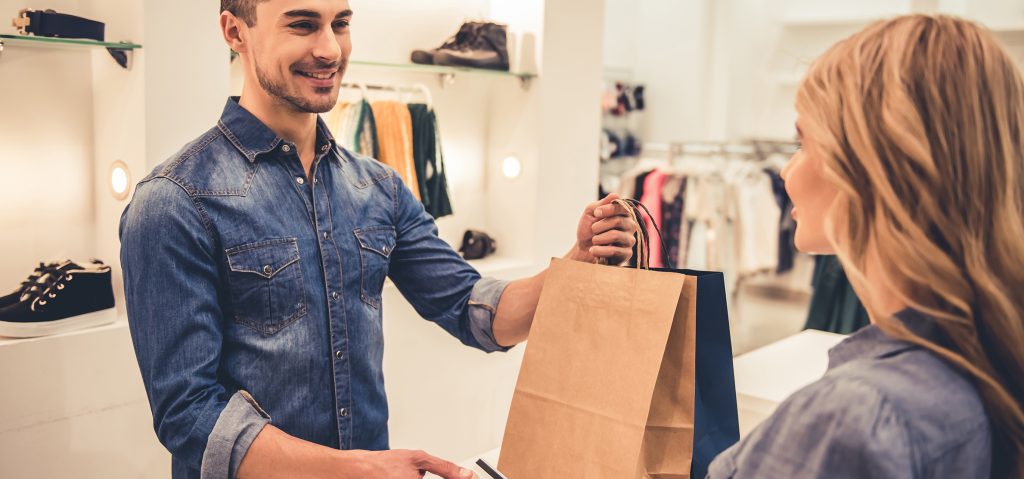 When trying to assure persisting growth and company success in the apparel industry as an enterprise with an e-commerce shop, apparel companies need to establish individualized and unique purchasing experiences that can emphasize the specific characteristics of their brand's nature.
With the objective of entertaining consumers and acquiring business revenue, more and more retail companies are choosing the Magento platform for their e-commerce business management solution, and it isn't difficult to understand why. As an incredibly flexible cloud-based solution, Magento is the perfect system for apparel companies with original, inventive identities. This business management solution gives apparel retailers all the flexibility they require to make easy adjustments for the latest trends and demands of the retail market, where a company's achievement depends heavily on incorporating the latest products and adherent to seasonal changes.
Offering an extensive number of customization features, Magento makes constructing an innovative website easier than ever before. With Magento, apparel companies can relish in the opportunity to design creative websites and showcase the original essence of their brand.
Advantages of Magento for Apparel Businesses
Magento supplies fashion companies with e-commerce shops with an exceptional collection of features to help them satisfy the demands of the market. You can:
Offer personalized shopping experiences on all devices with responsive design.

Feature custom layouts and optimize website loading speed.

Incorporate innovative third-party extensions to enhance brand visibility and online presence.

Take advantage of the simple-to-use dashboard, inventory administration, payment methods, and an abundance of other business management tools to streamline all operations.

Display engaging material with particular suggestions, products, formats, and pricing relying on the latest market trends, seasonal environment, consumer purchase background, and behavior.

Implement completely custom landing pages, look-books, as well as unique images, and videos to promote specific merchandise and sales without needing to use IT assistance.

Present consumers with particular promotions and sales offerings depending on geographical location.

Pick from ample customization options to produce automatic sales and marketing initiatives.

Use a centralized, intuitive interface with several categories and drag and drop abilities.

Easily incorporate and preview new modifications and content to establish new promotions and sales features quickly.
Additionally, cloud-based technology assures that your e-commerce store will remain functioning regardless of traffic spikes or peak shopping times.
Why Get Magento Ongoing Support for Retail?
Your e-commerce store must be working at its peak level to ensure your website is easier to manage and is producing more revenue for your company overall. Magento ongoing support for fashion with Forix can help streamline all your business processes into a unified platform, so you can take care of everything from one interface.
With Magento ongoing support from Forix, you can take full advantage of the information from the analytics systems inside your Magento software and employ it to form specific marketing strategies and create content for your social media networks.
Get Magento Ongoing Support for Apparel at Forix Today
Magento ongoing support for apparel with Forix can provide your fashion business with unique design solutions versatile enough to shift with your company as it strives to accommodate the ever-fluctuating environment of the retail market. If you need a top-quality team to support your fashion company's website with Magento construction and advancement, connect with the expert team at Forix and get Magento ongoing support for fashion today.