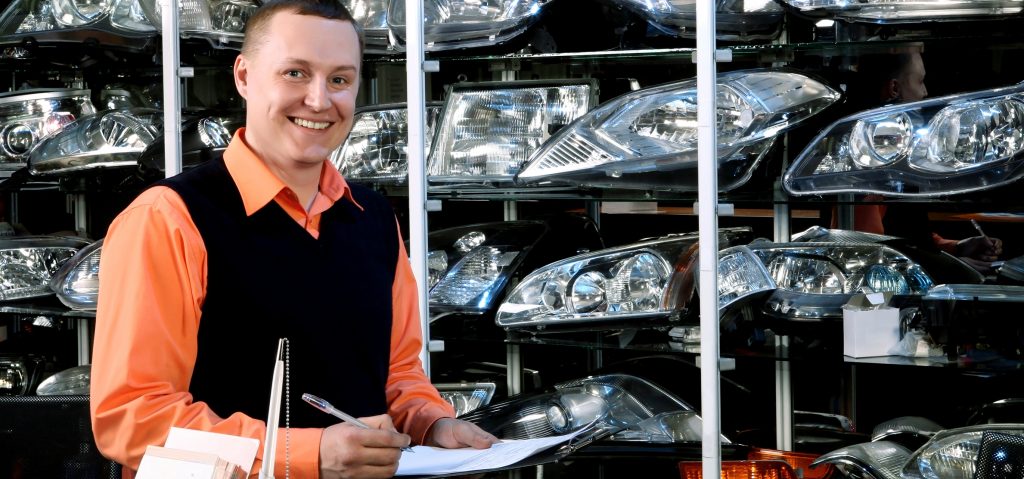 The automobile is a prime feature of human inventive and engineering exceptionalism. Even the average car has more than 3,000 parts that make it function. However, the complexity of automobile parts makes the means of selling them an endeavor for automotive parts businesses with e-commerce stores.
Though consumers need all the information to make optimal purchasing decisions, they also want an intuitive, easy-to-use method of finding the right auto part that is compatible with their needs. Auto parts companies must fulfill both consumer desires, which means they have to find a way to harmonize the display of all critical information and the creation of a smooth, swift, seamless buyer experience. Fortunately, using the Magento e-commerce platform can achieve this balance for your automotive parts website.
Magento is a comprehensive cloud-based business management tool providing automotive parts companies with the advanced customized product information management tools to formulate informative purchasing experience for customers. With the help of these tools, auto parts experts can select, accumulate, and disperse data to ensure customers are seeing the products they are looking for. With Magento's customizable features, data files can merge with FIT mapping processes to form established merchandise groups. Automotive parts companies can then assemble modules with characteristics that allow searchers to make decisions that drive them to the compatible product.
Perks of Magento for Automotive Parts Companies
Magento presents automotive parts businesses with a variety of tools to help them meet the specific demands of their consumers. With Magento managed support for your automotive parts company from Forix, your business can grasp multiple advantages of the cloud-based business management system, including the ability to:
Create countless product attributes and merge databases to show the intricacies of certain car parts.

Utilize customized assortments and item characteristics to simplify the methods of grasping complex products for consumers.

Incorporate Fit My Car modules to enable your customers to use a large kit of selections directing them to compatible items.

Emphasize new car parts comparison models with the latest data from suppliers and manufacturing businesses.

Adopt a responsive website design to increase conversion rates and ensure customers can employ their phones or tablets to view products effectively and confirm purchases without having to go to a desktop.
Magento Ongoing Support With Forix
The best resource you can hope for is a team of Magento development experts by your side throughout all stages of the website construction process. With Magento ongoing support from certified Magento enterprise partner Forix, your e-commerce market can access the tools necessary to achieve lasting success. The Forix development team can help you with all components of your Magento e-commerce store, including:
Security patches.

Fraud protection.

Risk management.

Compliance assurance.

Training.

User experience auditing.

Migrations.

Content management system platforms.

Integrations.

Flexible monthly plans.

24/7 support.

Site speed and load time monitoring.

Regular updates on site progression.

Task-management assistance.

Back office and fulfillment workflow.

Caching.

Traffic preparation.

Performance updates and enhancements.
Get Magento Ongoing Support for Your Auto Parts Company
Magento with ongoing support from Forix for your auto parts enterprise can enforce elevation and certify exponential e-commerce profits. From website foundation to applying enrichment features, Forix can handle all elements of Magento website construction. Reach out to the experts at Forix to secure the benefits of ongoing Magento support for your automotive parts company today.