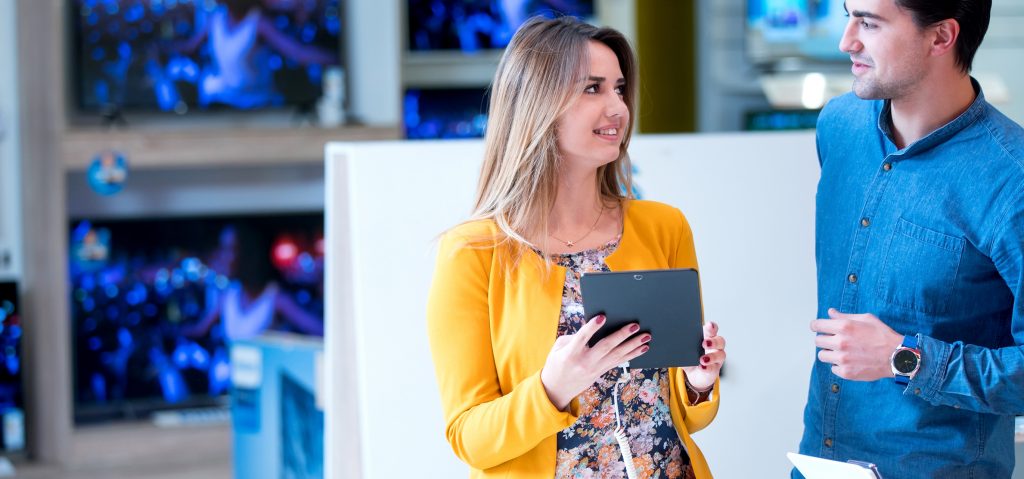 As technological developments enduringly change the methods of retail order fulfillment and delivery, it is important for retailers to be proactive to nurture their positions in the retail market. With the goal of guaranteeing persistent achievement, countless retail organizations are gravitating to the cloud-based e-commerce platform Magento for their business management requirements. Working with the comprehensive toolkit built into the Magento software, retail merchants with e-commerce websites can advance online traffic, minimize costs, improve sales, strengthen stock management, and present customers with speedier and more efficient delivery options with store attainment services, including ship from location and buy online to pick up in the shop.
Retail businesses can especially benefit from the Magento order management system, which systematizes business processes and consumer experience in all store and fulfillment channels. The Magento software gathers data, sets business rules and operations for all orders, which forms a centralized inventory order and fulfillment system. Magento's order management system not only enhances order attainment preciseness, but it generates a completely even, automatic multi-channel purchasing experience for retail customers.
Forix Retail Success
Having helped multiple retail businesses with their Magento website's progress and growth, Forix is a specialist on the entire magnitude of the Magento platform's facilities.
As an example, Forix assisted Next Adventure, the Portland-based outdoor supplies shop, with the recreation of its website operations to profoundly improve its conversion rate.
Before Forix refurbished the company's website, Next Adventure's e-commerce sales very poor as a result of the company's out-of-date fulfillment operations, which drove down online earnings and decreased user satisfaction levels. To establish Next Adventure's new website, Forix re-built the company's e-commerce processes by incorporating united enterprise resource planning, shipping, and point-of-sale methods, generating a platform supplying Next Adventure with the versatility necessary to make fast and simple modifications.
The team at Forix also created a fully customized purchasing experience with a look-book to exhibit Next Adventure's appreciation of the outdoors in its commerce operations. As a result of the alterations, New Adventures experienced a 25% improvement in the regular order value, 25 customized integration add-ons, and a serious decline in the site's bounce rate. Thanks to the Magento support for retail with Forix, the company optimized the entire span of Magento's potential and effectively capitalized on its e-commerce investment.
Hints You Need Magento Support for Retail
Here are a few signs indicating you and your company might benefit from Magento support for your retail enterprise's e-commerce website.
A technical concern with your e-commerce store was not handled within 24 hours of the issue's emergence.

Your website's loading pace is feeble, and it is negatively impacting consumer satisfaction.

Your website's conversion rate is unsatisfactory.

Your website has not been evaluated or optimized for over a year.

You are unfamiliar with all of Magento's abilities and need some direction to access all of the privileges available in the platform.
Get Magento Support for Retail With Forix Today
Your e-commerce website must facilitate gains and market prosperity, which is why all retail businesses must use everything at their disposal to obtain success. The potential of your business is boundless when you have the most precious facility of all, especially skillful and experienced Magento website developers dedicated to helping your company reach new heights. Reach out to the team at Forix today to get Magento support for retail.