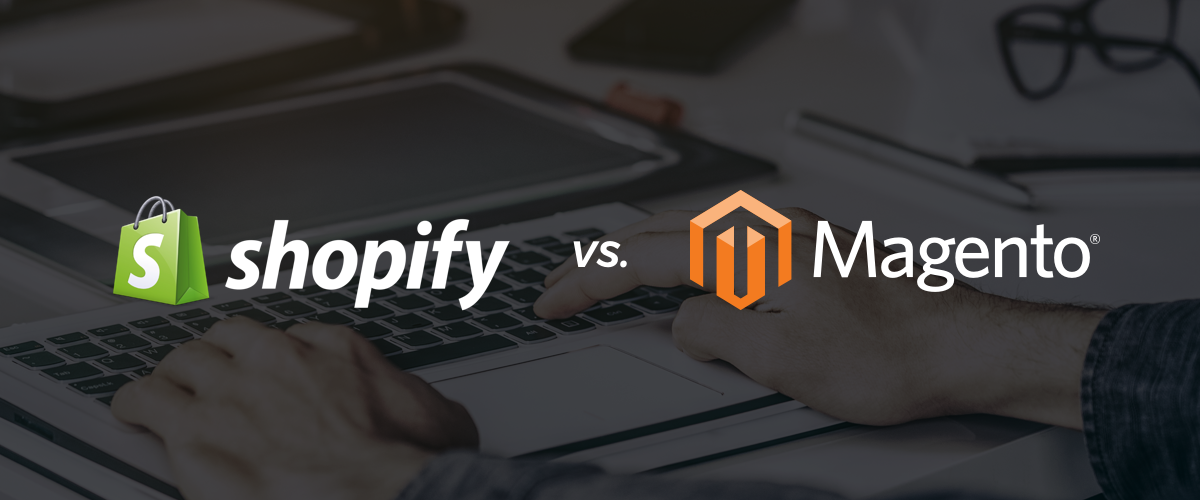 Deciding between Magento vs. Shopify/Shopify Plus can make a big difference in your customers' user experiences and satisfaction – ultimately making you more competitive in your industry. If you're trying to decide between these two top platforms, here's what you need to know. You can also reach out to the Magento managed services team at Forix to learn more.
Pros and Cons of Magento vs. Shopify/Shopify Plus
Top three pros for Magento:
1. Most customizable eCommerce platform in the world.
2. Trained and certified experts available for unparalleled support.
3. Able to easily adapt and stay ahead of changing customer needs.
Top three cons for Magento:
1. Must pay a third-party hosting service cost.
2. Can be a bit more complex and robust than simple stores necessarily require.
3. Might require a bit of coding for customization.
Top three pros for Shopify/Shopify Plus:
1. Simple interface and very basic options for beginners or small, simple stores.
2. Often a preferred platform for non-developers because it's easy to use.
3. Allows store owners to focus on other aspects of business, as it's simple to set up and manage.
Top three cons for Shopify/Shopify Plus:
1. Difficult to grow or develop your store with limited flexibility and customization options.
2. Not a robust eCommerce solution – has only 100 add-on extensions versus Magento's over 5,000 add-ons and thousands of
extensions (the largest collection in the world).
3. Lack of functionality, capabilities, and features can make store management difficult.
Timeline for Building a Magento vs. Shopify/Shopify Plus Shop
How long does it take to build a Magento site?
There is no guaranteed timeframe for building a Magento site, as there are limitless combinations and features available depending on the unique needs of the online shop. A Magento shop can take as little as two weeks to set up, or as much as two years or longer.
How long does it take to build a Shopify/Shopify Plus site?
Shopify offers a 14-day free trial pack that can help you get your site up and running in just two weeks. Like Magento, the timeline can expand depending on the custom apps and add-ons you want.
Customization Comparison
In terms of customization, no other eCommerce platform comes close to Magento. Magento uses open-source coding, meaning it's openly available and modifiable to suit individual online store needs. Shopify, on the other hand, uses Liquid, which is a coding language that's not freely available or customizable. Beyond changing fonts and colors, Shopify isn't really customizable.
Magento vs. Shopify/Shopify Plus Price
One of the major cons price-wise about Shopify is that it charges a 0.5%-2% transaction fee for every sale on top of the monthly plan price, unless you use Shopify Payments. There are up-front costs to use Shopify since it's not a free, open-source program. The Shopify plans come at $14 to $299 per month.
Magento is a self-hosted solution that operates through a third-party hosting service. This means you will have to pay for this service, although the price can be as low as $3.95 depending on the host. As far as up-front costs, Community Edition of Magento is completely free.
Ease of Use
Shopify has simple website-building tools that almost anyone can use. Magento's back-end can be more complex, but with ready-made extensions, it's much easier. Extensions eliminate the use of coding. Magento 2 also comes with a user-friendly admin panel that's easier for new shop owners to learn.
As for the front end, the customer sales funnel and checkout process are exceptional with the new Magento 2. It has features that make checkout a breeze, such as one-click account creation and automatic guest checkout. Shopify offers a one-page responsive checkout, as well; however, Shopify doesn't show pricing plans with real-time shipping rates.
Features
Top features of Magento:
• Unparalleled shop customization
• Comprehensive catalog management
• Smooth SEO integration
• Advertising, marketing, and promotion tools
• Easy order management system
• Numerous payment and shipping options
• Data analytics, customer tracking, and reporting
Top features of Shopify/Shopify Plus:
• Fast and easy shop setup
• Customer groups for organization and easy campaign management
• Future publishing
• Admin search
• Hosted by Shopify, not a third party
• Marketing features
Support and Community Size
Shopify and Magento offer 24/7 phone support, live chat, and email, so shop owners can get help at any time. Magento comes with an enormous, active community, as well as plenty of resources for beginners. Business owners can easily find a developer that's ideal since there are about 150,000 to work with.
Stores Powered by Magento vs. Shopify/Shopify Plus
About 120,000 stores worldwide use Shopify, while at least 250,000 merchants use Magento. Shopify's well-known businesses include Budweiser, The Economist, and Penguin Books. Magento's big names include Nike, Ford, Samsung, Coca Cola, Cisco, Olympus, and Christian Louboutin.
Mobile Capabilities
Magento provides totally mobile-friendly commerce, with full site store catalogue browsing or only selected products based on the individual mobile user. Magento has mobile HTML5 tech to create a completely mobile-friendly site for iPhone, Android, and Mobile Opera. Shopify Mobile enables mobile capabilities, free for all existing merchants.
The Winner: Magento
If scalability, flexibility, and customization are concerns, Magento is a more robust platform for the future of your shop. For most shop owners, starting with Magento will be the most beneficial, as they will not have to switch to a different platform with shop growth.
Still interested in learning more about either platform? Reach out to the Magento managed services experts at Forix to hear more.