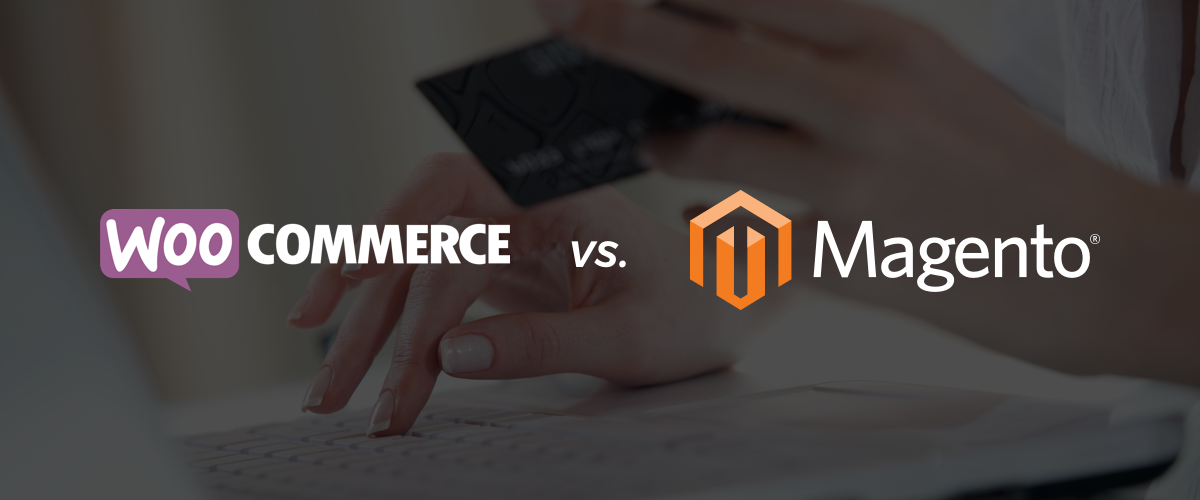 Deciding on just one eCommerce platform out of the dozens that are out there can be one of the hardest choices you make as a merchant. Magento has the world's largest and most customizable platform for online retailers, but WooCommerce is also a popular option for merchants with WordPress sites. Comparing and contrasting Magento vs. WooCommerce takes examining all of the main features and aspects of both, as well as the pros and cons of each. To talk to an expert today, reach out to the Magento managed services team at Forix.
Top 3 Pros and Cons of Magento
Pros:
Open-source platform, making the software free, flexible, and totally customizable.
Feature-rich platform, with a long list of features available for merchants.
Easy scalability for online retailers, built to handle increases in sales and traffic.
Cons:
Can be expensive, averaging around $14,000 per year. However, there is a free Community Edition version available.
Creating and launching a site can be time-consuming, as the architecture is robust.
Requires a dedicated third-party server to host.
Top 3 Pros and Cons of WooCommerce
Pros:
Free and customizable open-source software platform.
Additional features and add-on modules available to improve and customize services.
Owner of the store owns (and has rights) for the entire site.
Cons:
It is a plugin specifically for WordPress and is therefore not a solution for everyone.
Must deeply understand WooCommerce and WordPress to launch a site or get help from a developer.
Extended add-ons outside of the basic program can be expensive for small businesses.
Timeline for Building a Magento vs. WooCommerce Site
How long does it take to build a Magento site? A Magento site can take as little as two weeks or as long as two years to build and launch according to unique needs. The greater the level of customization, the longer the site will take to create.
How long does it take to build a WooCommerce site? It only takes a few hours to set up the most basic WooCommerce site available; however, keep in mind that the user will also need a WordPress site. If you don't already operate in WordPress, you will need to take the time to recreate your site from scratch before joining WooCommerce. More complex and custom WooCommerce sites can take weeks, months, or years to complete.
Customization Capabilities for Magento vs. WooCommerce
Magento and WooCommerce boast flexible, open-source software for maximum customizability. Both give merchants 100% power to change their sites and make updates. Both are user-friendly platforms that make it easy to customize their sites. WooCommerce's customizability can be limited since users can only utilize it with WordPress websites. Magento, on the other hand, can mesh with any site for greater versatility.
Price Comparison
Magento vs. WooCommerce prices:
Magento: Free with Community Edition, with no up-front costs. Flexible packages and pricing for other plans depending on the shop. Start Plan starts at $2,000 per month.
WooCommerce: Free shopping cart plugin that goes along with WordPress. Users can pay for upgrades and extensions. It's free to download, but not totally free to operate a store, since most will need advanced features.
Ease of Use: Front-End and Back-End Usability
Magento merchants used to have a more difficult time creating their sites, but in 2016, Magento heard complaints and answered with the release of the new and improved Magento Commerce 2.0. Magento 2 is much simpler to use, even for non-developers. It comes with an abundance of features and upgrades that make it easier for retailers to get started with Magento. If they do need additional assistance, Magento has 150,000 developers and more than 300 partners available to help.
Since WooCommerce is a WordPress plugin, it's simplest to use for those who are already familiar and established on WordPress. Users simply have to install the plugin and activate it, then follow the steps in the "Setup Wizard." From there, premium add-ons are available to further customize the shop and add products. Some users have complained that adding products to WooCommerce could be more intuitive, due to a "strange" product editor feature. Both Magento and WooCommerce have built-in, free mobile capabilities.
As for front-end, customer usability, Magento is one of the most popular platforms for a reason. Sites created with Magento offer simple, beautiful platforms for shoppers, with easy shopping experiences and zero distractions on the way to checkout. Magento is a leader in B2B sales, as well as a top B2C contender. WooCommerce, however, is also user-friendly, and supports more languages.
Features Available: Magento vs. WooCommerce
Top features of Magento:
Fully customizable
Exceptional security
High-end administration capabilities
Advanced analytics and reports
Multi-store capabilities
Progressive ERP integration
Top features of WooCommerce:
Core plus extensions model
Mobile-friendly design
Geo-location support
Inventory management
SEO
Checkout options
Create coupons and discounts
Analytics
Support
Magento has a team of professionals available to offer 24/7 phone support, live chat, or email assistance to merchants, 365 days a year. To get support through the WooCommerce platform, merchants have to submit request tickets and wait for the provider to answer the request.
Stores Powered by Both Platforms
Magento has launched more than 250,000 stores worldwide. Some of the most well-known brands that have used Magento to create their eCommerce sites include Ford, Samsung, Olympus, Nike, Fox Connect, and Christian Louboutin.
WooCommerce has 40,313,693 downloads and counting, and currently powers around 28% of all eCommerce stores. Facebook, Amazon, Square, PayPal, and USPS are a few of the largest brands that use WooCommerce.
If you're interested in learning more about either platform, reach out to the Magento managed services experts at Forix today.