Magento Integrations
Need help with a Magento integration? We can help.
Get In Touch
Magento Speed Optimization for Better Conversions

CRKT, or Columbia River Knife and Tools, is a PNW based company making high quality knives and other outdoor tools for hunters, outdoorsmen, and law enforcement. After struggling to increase their Magento website speed, CRKT came to Forix for help with Magento speed optimization.
When CRKT first came to Forix, they were experiencing extremely slow transaction and loading times on their Magento site. Their hosting server was not optimized for the scale and speed of their Magento website. Together with their hosting company, Forix worked to troubleshoot these server issues in order to increase Magento website speed and checkout time, and improve the overall user experience. 
CRKT experienced slow loading times for their landing page, search results, shopping cart, and check out process. We were able to implement Magento speed optimization on their site and the server, in order to drastically improve loading times across the website, resulting in quicker page loading and redirection times. Their server response time was improved by 60%, leading to a reduction in bounce rate and an increase in overall conversion rates and sales.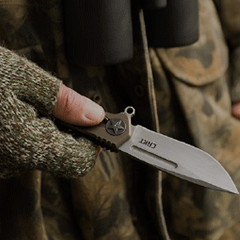 The Problem- Magento Speed Issues
The CRKT Magento site experienced slow loading times for their landing page, search results, shopping cart, and checkout process. Their server was not configured properly to allow the Magento framework to load correctly, causing lag in load time and errors within the site.

In January of 2019, CRKT undertook a large marketing push that began to drive heavy traffic to their Magento website. At that time, it became evident that their site and server were not optimized to handle such a heavy stream of traffic. Web transaction times suffered as the server labored under the sudden drastic increase in traffic. 
CRKT knew that they needed to increase Magento website speed in order to stay competitive.
The Solution- How Forix Helped Speed Up Magento for CRKT
First, we began by troubleshooting the most prominent issues that the CRKT Magento website was experiencing: page loading time issues and checkout speed issues. Slow page loading times and a confusing checkout process were creating a frustrating experience for potential customers, leading to a decrease in sales and conversion on the site.

Forix facilitated CRKT's Magento speed optimization by providing adjustments to correct the server configuration values. This allowed the Magento framework to load quickly and correctly. The Magento speed optimization efforts successfully reduced page loading times across the site, resulting in an improved user experience for CRKT's online customers. 

In conjunction with these server changes, we developed cart enhancements and installed a new checkout process for a quicker, more efficient customer experience.

To combat the issues of slow loading and transaction times, we worked to correct the server configuration values to allow the Magento framework to work properly. By optimizing the server configuration, we were able to increase Magento website speed by 60% for quicker load times.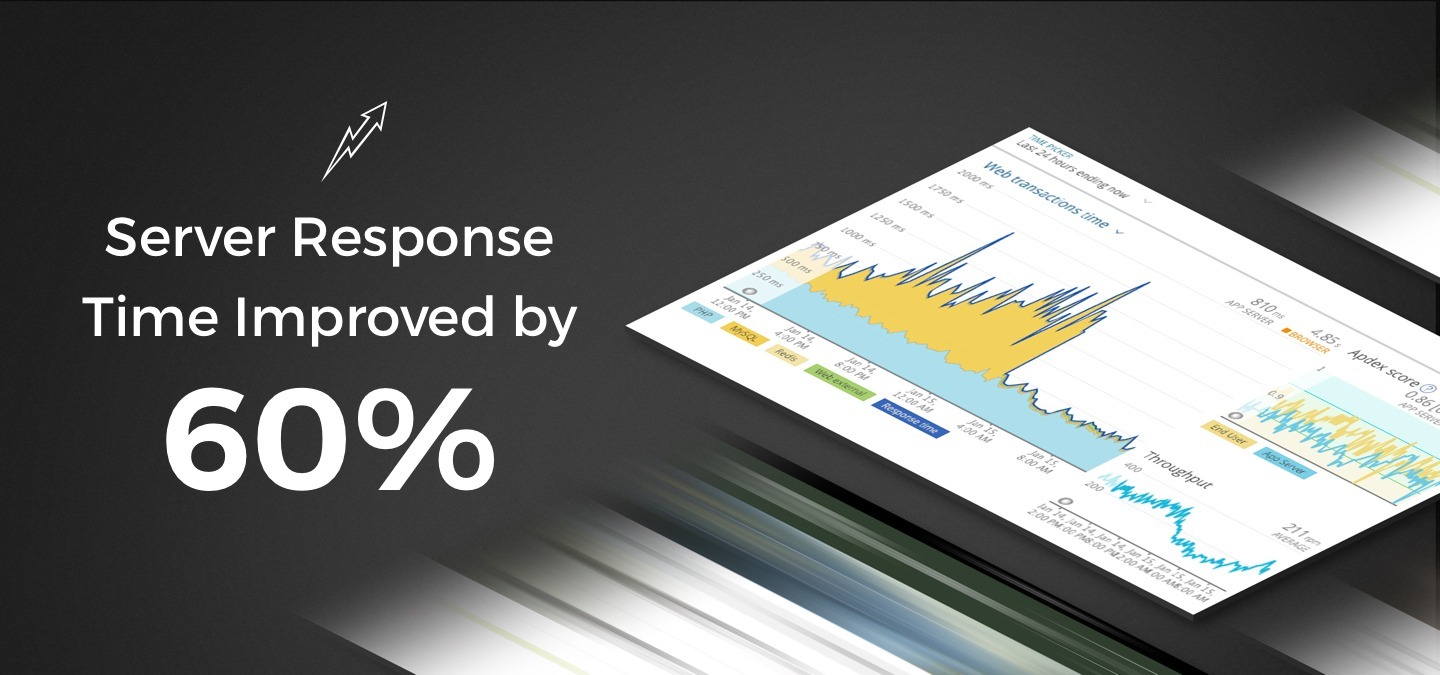 To ensure that the site continued to run at optimal speed, we integrated New Relic tracking software into the CRKT site and server in order to automate tracking of site speeds, errors, and potential issues. 
The Results: Magento Speed Optimization Improves Conversion
With the new server optimizations, we were able to drastically reduce web transaction time across the site, resulting in faster page load times for search, shopping cart, and checkout pages. 
The database configuration changes resulted in an overall 10.5% reduction in page load time across the website, including the shopping cart and checkout process.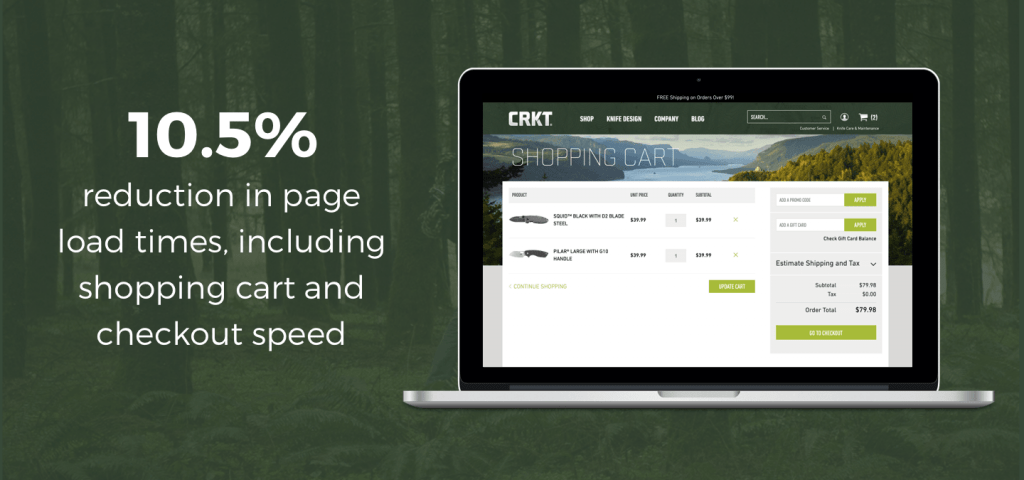 CRKT's site users experienced a 37% reduction in redirection time, which resulted in reduced bounce rates and improved conversion rates. 
By correcting the server configuration values within their server, CRKT's server response time improved by 60%. Quicker server times resulted in significant increases in conversion and sales, as customer experience improved with a quick and seamless user experience.
Cutting Through the Competition with Magento Speed Optimization
Slow loading times can create a frustrating experience for your customers, resulting in decreased conversion rates. Make sure your Magento website has been optimized for speed and efficiency.