Maintaining Magento 1 Security after Official Support Ends
With official support for Magento 1 ending in just over a month, those who are still on the Magento 1 platform need to make preparations to maintain security on their websites. When Magento 1 security and support End of Life occurs on June 30th, 2020, websites on the platform will no longer receive official support and security updates from the Magento company. Merchants still running on Magento 1 will be on their own.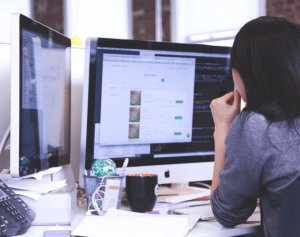 Why Magento 1 Security Matters
The lack of official support will leave Magento 1 websites vulnerable to hackers and cyber attacks. Some of the main security concerns facing eCommerce sites are:
Spamming

Phishing

Theft of User Data

Distributed Denial-of-Service (DDoS) Attacks
Cyber attacks like these can compromise your website and cause you to lose important data. Major data breaches that include theft of user data are a significant threat that can cause irreversible damage to your website and brand. If a data breach occurs and user data, including log in and passwords, credit card numbers, and other customer information is stolen, you may be liable for any losses incurred. Data breaches can cost millions of dollars for the company and many small businesses never recover from a large scale cyber attack.
With official Magento 1 security and support ending imminently, it is imperative that merchants who have chosen to stay on the platform find another way to maintain security on their ecommerce websites. Fortunately, there are third party security options available.
How to Keep Your Magento 1 Website Secure
Forix is a certified Magento agency and Magento Enterprise partner with over 700 successful launches under our belt. We've developed a comprehensive security package for M1 websites to help support our clients who want to remain on the Magento 1 platform after EOL in June. An extension of our managed services retainer package, the Magento 1 security package will provide ongoing support to merchants still running their webstores on the Magento 1 platform.
Our Magento 1 security and support package includes
Malware Scanner: Sucuri Site Checks protects your website from cyber attacks. 

Up-time Monitoring: StatusCake up time monitoring and performance testing ensures that your website is online and shoppable. 

Patch and Version Notification: Know when a new security patch or option is available for your site.

PCI Compliance Scans: Serverscan PCI scans ensure ongoing PCI Compliance.

SSL Monitoring: SSL monitoring of certificates and applications to prevent website downtime. 

Magento Site Speed: GT Metrix Pro monitors page speed and performance to keep websites running fast.

Server Monitoring: Zabbix server monitoring identifies potential overloads or space issues before they become a problem. 

Magento Version Monitoring: Keep tabs on the latest updates to Magento and know when a new version becomes available.

Firewall Implementation and Configuration: Advanced Web Application Firewall (WAF) from either Cloudflare or Fastly for additional security.
Our around the clock monitoring can help keep your Magento 1 ecommerce website safe from malware and cyber attacks. By performing routine security checks and updates, we'll stay ahead of any issues that may arise.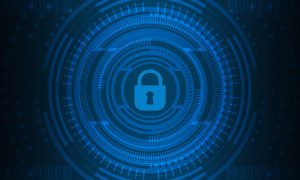 Get Magento 1 Ongoing Support Today
Protect your M1 website from cyber attacks by signing up for our managed services and security package today. Get in touch with the certified Magento experts at Forix to learn more about maintaining Magento 1 security and support for your website.