How to Maintain Magento 1 Security on Your M1 Site after June 2020
If you're a merchant still using Magento 1, you may be wondering what exactly is going to happen to your M1 site after Magento 1 security support End of Life comes to pass in June. The short answer is, nothing. Your site should continue to function normally. However, official support will no longer be available from Magento. This will leave your website vulnerable to potential threats and cyber attacks. 
However, you can maintain security on your Magento 1 website by signing up for managed services and ongoing support from certified Magento agency Forix. We've put together a comprehensive security package to help protect our clients and their Magento 1 sites after official support ends.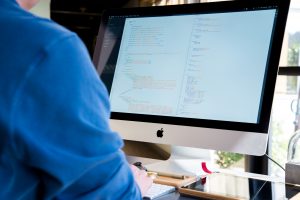 Explore Magento 1 Security Options from Forix
To help you keep your M1 ecommerce site up and running efficiently, Forix offers the following services in our Magento 1 security package:
Up-time Monitoring: Forix utilizes StatusCake for website monitoring, uptime, and performance testing, to ensure that your website is online and shoppable for users.

Patch and Version Notification: We'll let you know when a new security patch is available for your Magento site, and keep you apprised of the newest versions of Magento as they come available.

PCI Compliance Scans: We use Serverscan for ongoing PCI Compliance validation to manage external vulnerabilities.

Firewall Implementation and Configuration: We'll help implement an advanced Web Application Firewall (WAF) from either Cloudflare of Fastly (depending on your CDN) for added security and protection of your Magento site.

Magento Malware Scanner – Forix uses Sucuri Site Checks to protect your website from malware, viruses, and hackers.

Magento Site Speed: We utilize GT Metrix Pro to monitor page speed and performance to ensure your site is running as fast as possible.

SSL Monitoring: We provide SSL monitoring to monitor your certificates and applications in order to stay ahead of certificate expirations and prevent website downtime.

Server Monitoring: Forix uses server monitoring provided by Zabbix to check for potential overloads or space issues on your site before they become a problem.

Magento Version Monitoring: We keep tabs on the latest updates to Magento and let you know when a new version becomes available to keep your website updated.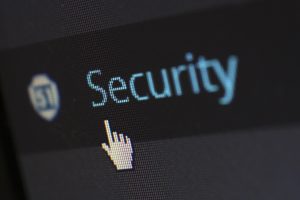 Ongoing Support and Security for Magento 1 Sites
Once official support for Magento 1 ends in June, merchants who have chosen to remain on the platform will need to find new ways to maintain security for their M1 sites. Forix can provide the ongoing support and security services you'll need to keep your site compliant and secure. 
Our Magento 1 security package is available to clients who sign up for managed services and ongoing support services. These retainers range from 20 to 40 hours per month, depending on your needs. When you choose a managed services package from Forix, you'll not only be able to maintain security on your Magento 1 site. You'll also have access to our strategy and site ops teams, as well as over 60 certified Magento developers, who can help optimize every aspect of your Magento ecommerce site.
To learn more about our managed support and security services, get in touch with the certified Magento experts at Forix today.