When to Begin Your Magento 2 Migration
With Magento 1 official support ending in June, the best time to start your Magento 2 migration was about six months ago. Magento 2 migrations usually take at least six months to complete successfully, which means that if you're one of the 150,000 merchants still running on Magento 1, you will not be able to finish your migration before EOL on June 30th. However, you do have options to help you maintain security on your Magento 1 site while you complete your migration.
Forix is a certified Magento Enterprise partner with a proven track record of providing high level support to clients on the Magento platform. To help clients keep their Magento 1 websites secure, we have created a comprehensive Magento 1 security package for those who need more time on their M1 websites. Additionally, we have the skills and experience necessary to help you complete your Magento 2 migration.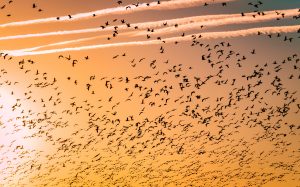 Magento 2 Migration Support
Migrating from Magento 1 to Magento 2 is not just a simple upgrade. This is a full data migration that can take up to six months and will require the help of competent certified Magento developers. Partnering with a certified Magento agency, like Forix, can give you your best opportunity for a successful Magento 2 migration.
Alternative Options for Magento 1 Users
With Magento 1 EOL rapidly approaching, merchants on the original Magento 1 platform must make a decision for the future of their eCommerce website. There are three obvious options:
Stay on Magento 1: With just a little over a month left until M1 EOL, over 150,000 merchants are still using the Magento 1 platform to power their web stores. Migrating to Magento 2 is expensive and time-consuming, and many users simply don't have the time or resources to complete a large scale migration at this time. Therefore, through conscious choice or simple inaction, numerous websites find themselves on a soon to be unsupported platform. Continuing to run on Magento 1 will require retaining support and security from a third party Magento agency, such as Forix.
Migrate to Magento 2: Migrating to Magento 2 is the recommended option for Magento 1 users. Magento 2 is much more advanced and customizable than Magento 1, and the benefits of migrating to the Magento 2 platform are numerous. However, Magento 2 migrations are not a simple upgrade; rather, it's a large scale project that will require large parts of your website to be rebuilt, including some native themes, and extensions may need to be upgraded or replaced. Magento 2 migrations are costly and time-consuming, although the results are undoubtedly worth it. You can give your website it's best opportunity for a successful Magento 2 migration when your partner with a certified Magento agency.

Leave Magento for Another eCommerce Platform: Leaving Magento altogether is not recommended for several reasons. First, Magento is one of the most well-loved and widely used eCommerce platforms in the world, valued for its high levels of customization and open source framework. Migrating to a new platform, such as WooCommerce or Shopify, will be as expensive as migration to Magento 2, if not more so, as your entire website will need to be rebuilt. Additionally, your entire staff will need to be retrained on the new platform. The potential for data loss and user error is much greater with a migration to another platform.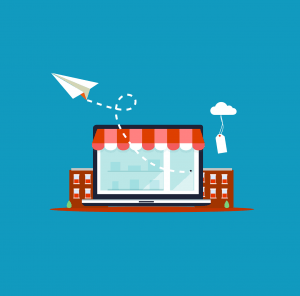 Ongoing Support for Magento 2 Websites
Once you have successfully completed your Magento 2 migration, Forix will continue to provide managed support to help you optimize your website for conversions, sales, and improved metrics. Get in touch with our certified Magento experts today to get started.