Benefits of a Certified Magento Agency
There are many reasons why choosing a certified Magento agency over a single developer is preferable for the support and services your Magento website needs. Magento agencies employee dozens of individual developers, many with specialty qualifications and experience, to better serve your complex and multifaceted ecommerce needs. Agencies can offer around the clock monitoring and services, ensuring that your website never suffers needlessly from unplanned downtime or falls prey to cyber attacks. Additionally, Magento agencies are able to provide long term, ongoing support to your business and website, through managed services and retainers.
Forix is a certified Magento agency based out of Portland, Oregon. Our team of over 60 certified Magento developers have a plethora of skills and experience to bring your ecommerce website into the future. Whether you're searching for an Enterprise partner to help manage growth, improve conversion rates, and update User Experience, or for an agency to assist you with an upcoming Magento 2 migration, Forix can provide you with the technological knowledge and skill needed to make your website a success.
Why an Agency is Better Than a Single Developer
Choosing an individual developer to complete a project or undertake your Magento 2 migration might be a less expensive option, but as the saying goes, "You get what you pay for." While there are some highly skilled and reputable developers out there, there is also significant risk associated with hiring just one person to do such a large job. You may experience delays in production due to unforeseen personal circumstances. Additionally, some developers may oversell their skills, leading you to find yourself with a final product that is not what you wanted or expected.
When you choose an agency, the parameters are much more clear. Agencies employ teams of developers, with a variety of skills, so that they can tackle your projects from all angles. If two heads are better than one, then the heads of 60 certified Magento developers together will give your website an obvious advantage. A certified Magento agency can also provide your ecommerce site with ongoing support, even after your project is completed. While an individual developer will need to move on to a new project after finishing yours, and may not have time to perform any updates or correct any issues, an agency will stand by their work, and provide service and support for your website should anything go wrong.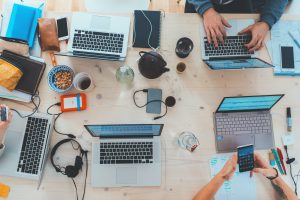 Magento Agencies for Managed Services and Ongoing Support
By partnering with a certified Magento agency like Forix, you'll have access to a large team of Magento developers, each with their own skill set and area of expertise. Additionally, our strategy teams can help you find ways to improve your conversion rates, user interface, and general metrics, by carefully analyzing your website's data. Plus, we provide additional services, such as server monitoring, PCI scans, and Firewall implementations, to keep your website running fast and maintain security. By providing ongoing support and managed services, we'll help you reach your ecommerce goals.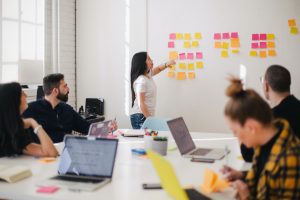 How to Find a Trustworthy Magento Agency
Whether you're interested in maintaining security on your Magento 1 site after official support ends in June, migrating your M1 website to the Magento 2 platform, or simply updating and optimizing your existing Magento website, Forix can help. Reach out to our team of Magento experts today to learn more about our managed services and ongoing support programs.