Advice From a Magento Web Agency to Speed Up Magento 2
Each year, Google performs a handful of large, critical updates to its page ranking algorithm, designed to help users find the information, products, and services they need on the internet at large. Past updates have implemented changes like increased attention to the mobile-friendliness of a page, and a downgraded ranking of pages that didn't make the change. Similarly, recent changes have resulted in a focus on page load speeds, leading many eCommerce business leaders to grow concerned about potential Magento speed issues that have appeared in the Magento 2 platform. It's essential to perform ongoing site maintenance in order to speed up Magento 2 after updates like these.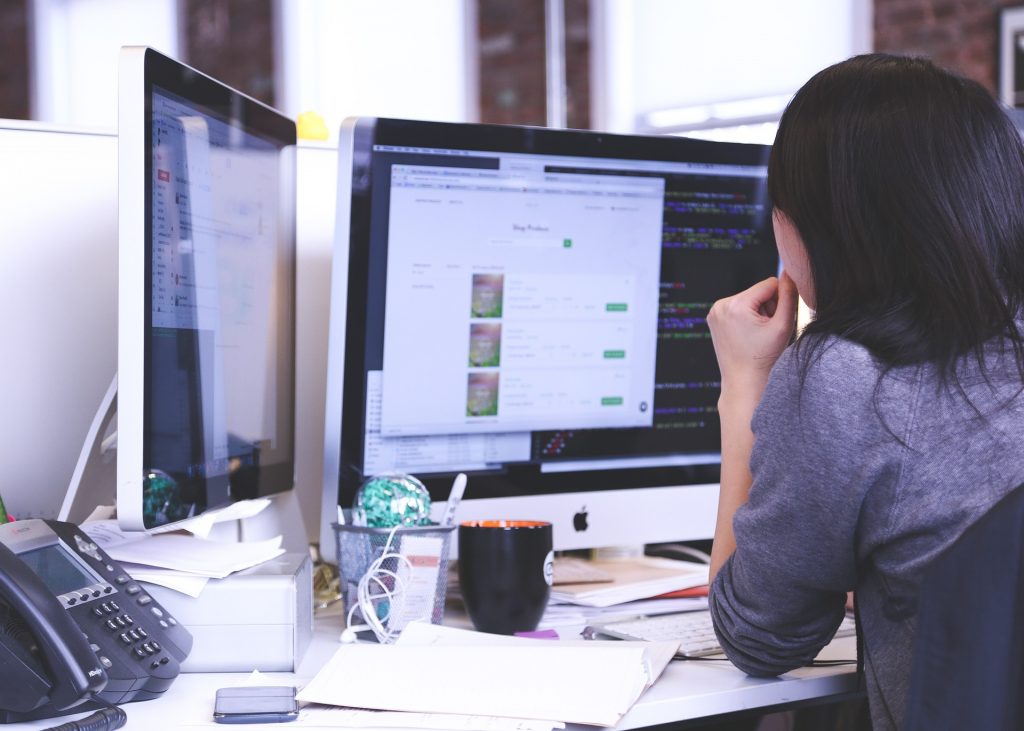 Why Is Magento So Slow?
For the most part, Magento has been a solid ecommerce platform for well over a decade. Web experts and business owners alike have praised aspects from the development of the framework to its highly customizable nature, with respect to the many extensions and plug-ins available to ensure each Magento store fits its offerings. However, user customizations often lead to longer page load times and leave users wondering how to speed up Magento 2.
Could These Aspects Be Slowing Your Magento 2 Store?
Any changes or additions you make to your Magento 2 store are likely adding to your store's page load times. Why? The extra information and requests required to facilitate these additions must be processed by your server and extend load times. As a Magento managed service expert, Forix suggests that Magento 2 speed issues include:
Large or buggy third-party extensions

Excessively coded CSS and JavaScript

Large image files

Disabled or ineffective page caching
If you think these issues may be leading to slower page load times, take a moment and access the Magento 2 dashboard to address them. Additionally, Forix can help to identify and address issues to help speed up Magento 2.
How to Optimize Magento 2 Performance?
Enable Flat Categories and Products

The database loading ability is a crucial factor that impacts the speed of Magento 2 performance. Enable the Flat catalog option in the configuration to improve the performance of Magento 2.

Merge CSS and JS Files

Make the web page as light as possible by merging the CSS and JavaScript files.

JavaScript File

Go to backend, Stores -> Configuration > Advanced > Developer > JavaScript Settings
Set Merge JavaScript Files to Yes
Set Minify JavaScript Files to Yes

CSS File

Go to backend, Stores > Configuration > Advanced > Developer > CSS Settings
Set Merge CSS Files to Yes
Set Minify CSS Files to Yes
Once you complete these steps, Save Config and delete cache to activate the change.

Content Delivery Network

You can connect all your cache servers using this system. CDN can also make your page load time faster by delivering web content.
Go to backend, Stores -> Configuration > General > Web > Base URLs (Secure)

Caching

In the backend, System > Cache Management
It will give you a list of caching options that you can use to flush your Magento 2 cache. Tap Enable and then submit the options you prefer.

Image Optimization

Sometimes the images you have used on your website might be too heavy and take a lot of time to upload. It will significantly increase your website's loading time. So compress the images you use.

Enable Compression

gzip_types: text/plain application/x-javascript text/javascript text/xml text/css image/x-icon image/bmp image/png image/gif; to gzip_types;
You can use this text to enable compression

Reduce Server Response Time

Go to backend, Stores > Configuration > Advanced > System > Full Page Cache
You can use this text to perform this step.
Speed up Magento 2 with Help from Forix
If you're still encountering long page load times, you may be losing business. For this reason, it's essential to consult with a Magento managed services provider like Forix and take a deeper look at what may be causing your Magento speed problems. We can identify the issue, perform speed testing, and formulate a research-backed, effective solution to help speed up Magento 2. For more information about Magento speed optimization, contact Forix today.
The success of Magento can be traced to the amazing results it offers. It is a great way to grow your company, boost sales and grow your customer base. In case your Magento website isn't offering you any of the above chances are your website needs Magento 2 optimization.
Forix is a dedicated Magento 2 performance optimization company that can help you seamlessly optimize your Magento 2.
Forix Providing you the best Magento 2 performance optimization services
Our company offers the following services under our Magento 2 optimization services to help your website perform better:
Conversion rate optimization

Data and behavior analysis

Frequent audits

Merchandising

Goal setting

System Upgrades
Why should you switch from Magento 1 to Magento 2?
The primary difference between them is the handling of front-end development.
Magento 2 is simpler to work with as developers can work with a simpler system called layouts. The process is simpler and isn't as time-consuming as Magento 1 development.
Upgrading Magento 1 can be a difficult task that often results in errors.
Upgrading Magento 2 Is relatively simple. The amount of Magento 2 free extensions whether it's Magento 2 image optimization extension or Magento 2 webp images extension free doesn't matter as you can update your core files separately from your extensions. Thus, if an extension does malfunction after an upgrade it can be easily fixed without any negative consequences.
There is a considerable difference between the speed of Magento 1 and Magento 2. Magento 2 is significantly faster and offers a better experience to your customer base.
The main issue however lies in the fact that Adobe no longer supports Magento 1 which means that security patches and updates for Magento 1 are no longer available.
Therefore, you can connect with Forix to seamlessly switch to Magento 2 to help your website perform better.
FAQs
How do I offer a better experience to my customers?

You can choose Magento optimization to find out the optimum way to offer a better experience to your customers.

Will I be able to offer a better experience to my customers by switching from Magento 1 to Magento 2?

The operation speed of both versions is considerable thus making the switch from Magento 1 to Magento 2 will surely help you offer a better experience.

My conversion rates appear to be decreasing following my Magento integration. So, what should I do?

If your site hasn't been optimized in over a year, your conversion rate may suffer. You can contact our 24-hour support staff to fix the issue and get your website back up and running.

Will I be able to contact Forix if I need assistance with my website?

Forix has a dedicated 24 x 7 crew ready to assist you. If you or your team needs support at any moment, you can easily contact us through our official website.

Does Forix offer Magento app development services?

We do offer Magento app development services. From mobile app testing to additional support services, you may receive all you need to serve your clients.