Advanced Product Customizations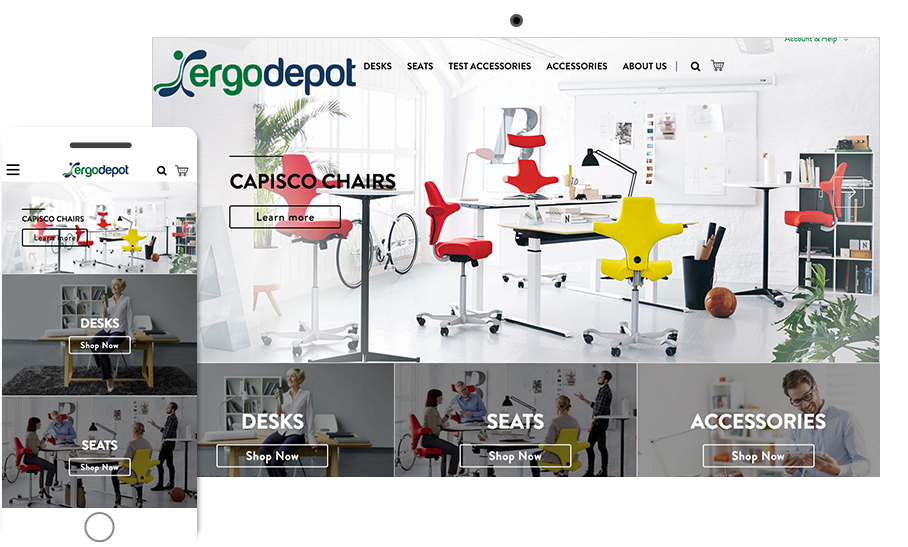 Bringing the Simplicity of In-Store Shopping Online
Ergo Depot approached Forix with the need to create highly customized products and track a complex inventory. When we discovered that customers were engaging with the site, but completing orders via phone we determined the ideal solution would be to bring the same level of simplicity and service users experience on the phone to their website for a comprehensive branded experience.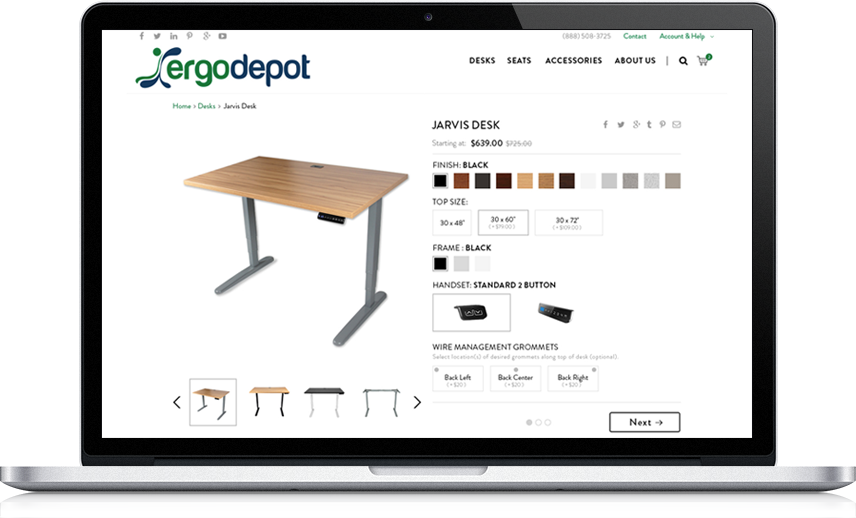 The Challenge
Ergo Depot's success is categorized by their flagship products being easy to customize and utilize within a diverse landscape of commercial and residential applications. Forix was partnered with to develop and highlight the flexibility of Ergo Depot's products without overwhelming the user.
Approach
Our first task was fully understanding the product, inventory, and shipping needs. From there we were able to customize a seamless system of backend management and frontend navigation which allows both customers and Ergo Depot team members to experience an elegant system for product building and ordering management.