B2B E­Commerce Across Devices

FIELD TEAM ENABLEMENT
With an outdated website and a dependency on the presentation of distribution reps, Franklin Control Systems needed a way to educate customers and enable distributors to access important technical sales information in the field. Forix connected e-commerce and mobile to deliver a complete product catalog and technical library.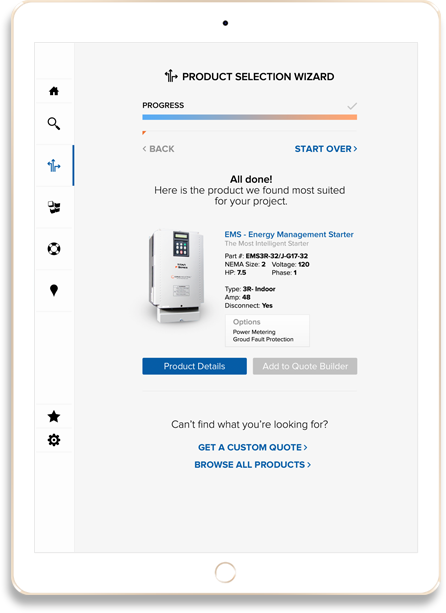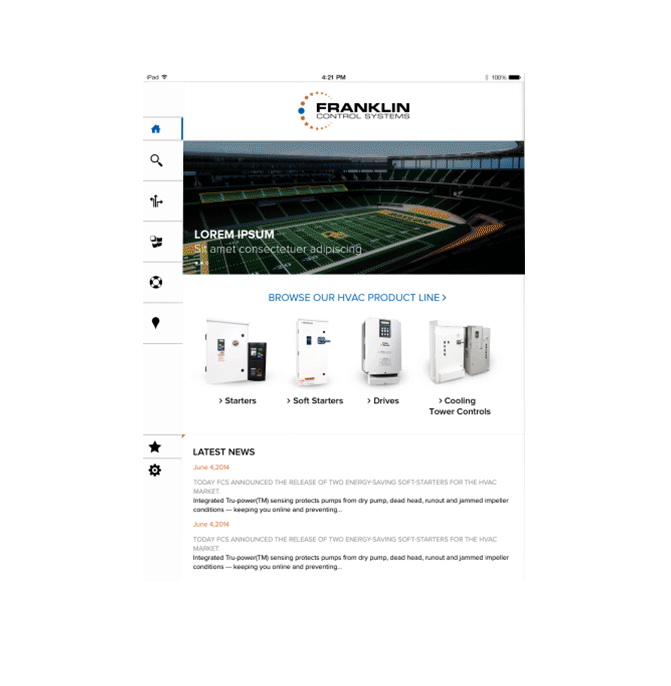 The Challenge
Even as the innovative leader of control systems, Franklin Control Systems didn't have a way to fully support its sales team and distributors in the field. Sales processes were complicated, time consuming, and relied heavily on the at­hand knowledge of distributors.
Approach
By connecting the Magento e­commerce platform with everyday mobile technology, Forix built a product discovery and quoting platform that is intuitive and seamless across devices. Online or offline, Franklin Control Systems now has a complete product catalog and technical library accessible both on desktop and a native sales empowerment app.
Results
1.

Streamlines the sales process.

2.

Expands customer knowledge base; empowering them to make informed purchase decisions.

3.

Supports rapid growth with increased sales mobility.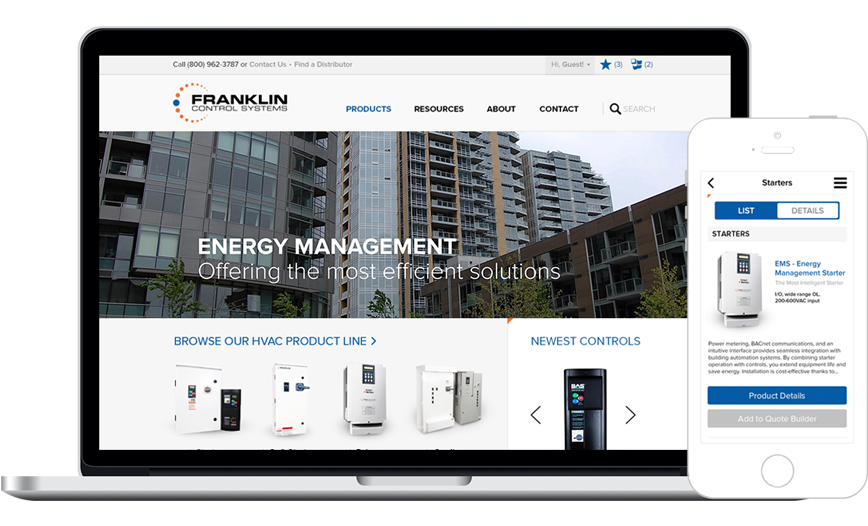 PROOF
We wanted a website and app that reflected our commitment to innovation and customer service, while also streamlining the sales and support process for our reps and distributors. Forix was able to deliver exactly what we were looking for, and then some. Now that the site has launched, they're helping us leverage this new technology and capture more market share. Forix's proactive approach means that we'll have regular analytics and insights to continually improve both our app and new website. I highly recommend Forix as a developer and strategic partner
– Kurt Schreiner, Marketing Manager