Technical Support
This position has been filled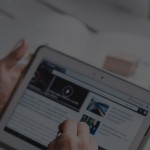 Full-time
Salary, DOE
Are you or have you been involved with technical support?
Are you experienced with Magento, ecommerce, and website development?
Can you manage timelines and customer support needs properly?
Can you get your arms around project requirements quickly and communicate to all stakeholders in a timely manner?
Are you reliable and exceed expectations?
Are you able to handle multiple tasks and activities at one time and still maintain a high level of accuracy?
If you answered "yes" to these questions, we want to hear from you!
Overview:
Forix is looking for an technical support specialist to join our Managed Services team in assisting our clients with managing their site improvements, ticketing support, and ongoing business needs. This position will require knowledge in Magento and technical support, with primary duties that include:
Serve as the primary point of contact for clients regarding incidents, tickets, and technical support
Educate, guide, and train clients on the proper use of their web systems
Manage tickets and work orders for multiple clients in our management systems
Accurately track and record working hours for your team to ensure efficiency
Ensure clients follow proper procedure when submitting issues and provide feedback in a timely manner
Coordinate with other departments such as Business Development, UX, Design, and Development to ensure proper managed services are being offered to clients
Requirements:
At least 2 years of experience as a Technical Support Specialist, Project Manager, or Business Analyst in a web or IT related field
Experience in technical support including ticketing systems, troubleshooting processes, and more
Strong organizational and communication skills
Ability to troubleshoot and prioritize issues
Ability to communicate well with non-technical clients
Ability to understanding of design and development workflows
High levels of organization, and a detail oriented personality are a must
Must always present yourself in a polished, professional manner
Familiarity with Agile/Scrum
Working knowledge of Magento 2 is a plus
Experience with using project management and support ticketing systems such as Jira, Zendesk, and Basecamp is a big plus
Bachelors degree preferred
Benefits:
We're committed to maintaining a motivated, positive work environment with people who share, demonstrate and live our core values. Take pride in working for a company that lives its core values, defines and pursues its vision and mission/purpose, and continually provides tangible value and benefit to its employees and our clients.
Our benefits include:
Employee medical coverage
Vision
Prescription plan
Vacation and sick time
Account management bonus program
Additional Perks Include:
Bottomless coffee
Ping Pong
Company lunches and outings
Snacks and beverages
Open office space environment
Conveniently located near the Goose Hollow MAX station
Flex Fridays
What's Next?
If this position sounds like a good fit for you, please send your resume and cover letter as a Word doc attachment to the email address provided in this post. Please include your salary requirements and why you think you would be a good fit for our company in your cover letter. Responses not including this info will not be considered.
Forix is an equal opportunity employer and does not discriminate on the basis of race, religion, color, sex, age, national origin, disability, veteran status, or any other classification protected by law.