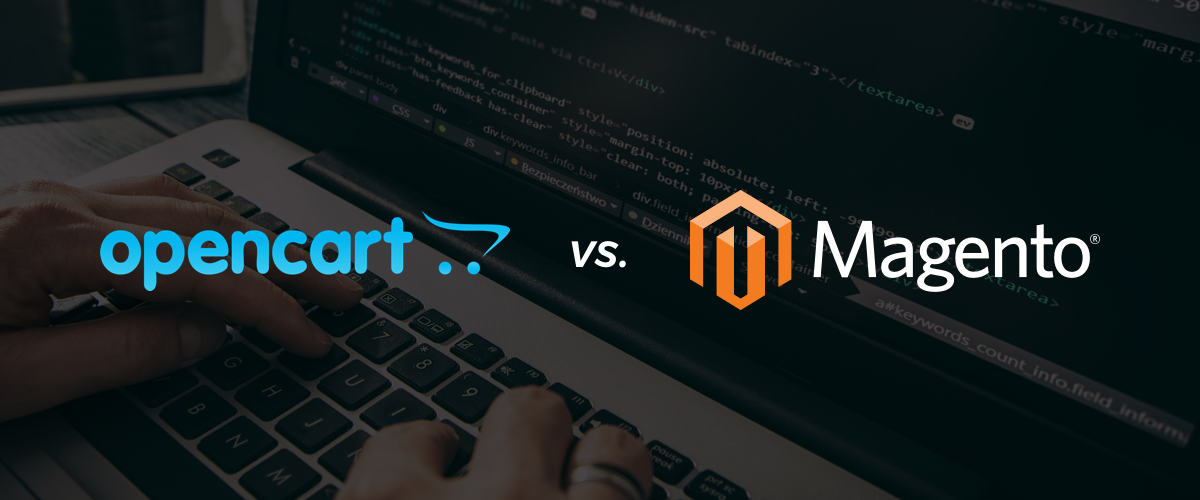 If you're in the eCommerce business, two names you've probably heard are Magento and OpenCart. Both are well-known open-source platforms for building virtual stores and eCommerce websites. While there is no one-size-fits-all solution, you can narrow down which choice is best for you using comparison charts. Here's the most important information when comparing Magento vs. OpenCart. You can also reach out to the Magento managed support experts at Forix for specific questions and guidance.
Main Pros and Cons of Both
Three of the pros merchants enjoy with Magento is the incredible customization, free Community Edition option, and support from 150,000 developers. Three of the cons are that it requires a third-party host, can be a bit confusing for beginners, and its other packages can get too expensive for smaller businesses.
Three of the pros with OpenCart are that it's free, scalable, and comes with powerful store management capabilities. Three of the cons are that it's not ideal for large enterprises, it doesn't come with an event system (like Magento's hook method), and it's not always the most secure or high-performing option.
How Long Does It Take to Build a Magento Site?
Two weeks at the shortest, up to one or two years at the longest. With such a wide range of flexibility and personalization options, the timeline will vary according to individual merchant needs, add-ons, and site development.
How Long Does It Take to Build an OpenCart Site?
It can take just one day to create an OpenCart site in its most basic form. The more complex you need your site (with add-ons, etc.), the longer it will take to complete.
Customization
Magento offers extremely customizable user experiences, with 100% flexibility of design. Virtually any feature you can think of is likely available with Magento, with unlimited design options. Magento doesn't limit creativity or design possibilities. If you can dream it, you (or a developer) can achieve it. There are over 150,000 talented Magento developers available to help you with your customized site – an entire army at your disposal.
OpenCart can be simpler to program than Magento, but that's because merchants are giving up a great deal of options and custom features. There is a smaller community providing extensions and modules for OpenCart. If you have a simple startup, however, OpenCart's shopping cart and basic tools might be enough for your shop.
Magento vs. OpenCart Price
Both of these open-source platforms are free. OpenCart is always free, while only Magento's Community Edition is free. Magento has other, paid versions available with additional features as well.
Ease of Use
Due to the robust nature of Magento, it's naturally more difficult to use than the almost too-simple OpenCart system. However, the latest version of Magento is much simpler for merchants to understand, even for beginners and non-developers. Thanks to easy-to-understand tools and features, anyone can design beautiful, intuitive sites through Magento. However, if you want the absolute simplest-to-use platform, OpenCart is for you. OpenCart makes it very easy to build a site and comes with a user-friendly administrative dashboard with straightforward commands.
Shoppers rave about Magento-based sites because of Magento's prioritization of a simple sales funnel. Magento 2.0 offers a distraction-free checkout process, as well as dozens of other features that make shopping fun, easy, and engaging. OpenCart has a powerful shopping cart (one of its most popular features) that lets shoppers easily search, use one-page checkout, and more. OpenCart also enables fast load times using AJAX technology.
Top Features of Magento
Flexible and customizable design
5,000+ add-ons and modules available
Customer service
Order and product management
Mobile commerce
SEO
Marketing
Analytics and reporting
Top Features of OpenCart
Administration panel
Simple content management tool
Supports different payment types
Customized reports on sales and products
Guest checkout for faster sales
Support for unlimited products and customers
Supports multiple languages
Support
Magento offers 24/7 phone support, live chat, and email, as well as an online forum with hundreds of thousands of active users. OpenCart also offers 24/7 support, with phone, live support, or ticket support available.
Community Size
Magento:
Developers: 150,000+
Integration availability: 31 supported integrations, including eBay, PayOne, and osCommerce
Number of third-party platform extensions: Thousands (world's largest selection)
OpenCart:
Developers: Unknown
Integration availability: 28 supported integrations, including PayPal, FedEx, and UPS
Number of third-party platform extensions: over 13,000
Design Flexibility
Magento is heavily design-focused, with more extensions and design options than any other eCommerce platform on the market. With a developer's assistance, merchants can create virtually any site they can imagine. There are no restrictions on templates or customization in Magento, with 100% flexibility. OpenCart is not as design-centered or flexible, with limited design options built into a simple framework. This might be enough for small startups, but probably not for mid- to large-sized enterprises.
Stores Powered
There are currently more than 250,000 eCommerce sites powered by Magento. Notable clients include Nike, Ford, Samsung, and Olympus. OpenCart powers 383,190 live sites, with the British Red Cross as a notable client.
Mobile Capabilities
All Magento sites have mobile-readiness automatically built in, at no extra cost or time expenditure. This means customers shopping from Android, iPhones, or other mobile devices can view your site just as easily and beautifully as on a desktop. OpenCart requires a download of the mobile app integration for mobile capabilities. The mobile app for OpenCart costs $99 for the Lite Version and $349 for the Premium. It will take extra time to implement the mobile app on an already-built OpenCart website.
If you'd like to learn more about either platform, contact the Magento managed services experts at Forix today!