Firearms shipping and distribution represents one of the most regulated and sensitive areas of the industry.
With the right FFL shipping partnerships in place, most FFLs need not worry about the legality of shipments.
The United States Postal Service and many common carriers including UPS and FedEx support firearms shipments under certain conditions.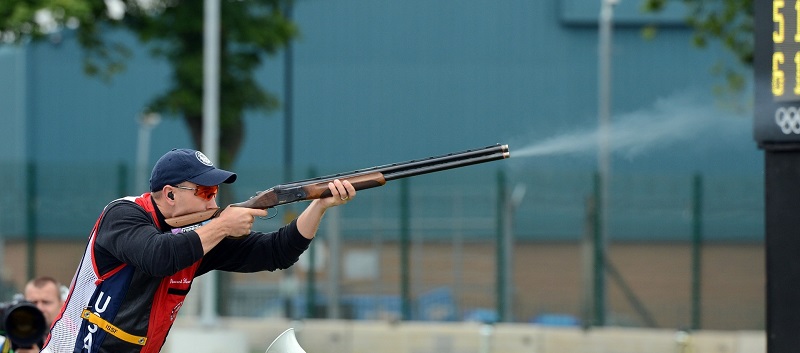 If you're thinking of opening an online store, use this basic information on shipping requirements to initiate a more detailed conversation with your shipping partner of choice.
You may find that one offers a better deal than another based on your specific shipping needs.
General Shipping Information in the Firearms Industry
According to federal regulations, FFLs can only ship firearms to other authorized licensees. End customers must physically visit an FFL's location to finalize the delivery process and meet state requirements for sale.
Before an FFL can ship a package to another FFL, an authorized individual must receive a copy of the recipient's license and verify it.
To simplify the verification process, the ATF offers an FFL eZ Check application tool. Licensees can log in to the system to confirm information and continue the shipping process.
The Gun Control Act of 1968 defines authorized shipping arrangements. Shippers will only accept firearm shipments via licensed importers, dealers, collectors, and manufacturers.
They may also support shipments among individuals and the aforementioned licensees if federal, state, and local laws do not prohibit the action.
In general, a non-licensee can ship firearms to any FFL and to other non-licensees who reside in the same state if state laws allow; but, a licensee can never ship a firearm to a non-licensee.
Common Carrier Shipping Requirements
Both UPS and FedEx follow the same basic rules governing firearms and ammunition shipments.
Firearms that meet the common carrier's requirements for shipping must also meet packaging requirements.
For UPS or FedEx to accept the package, FFLs must use the appropriate shipment service and give verbal notice to the representative who accepts the package.
Additional requirements apply depending on the type of shipment and the shipping service used.
Before setting up a firearms shipment as a licensee, discuss your shipping needs with a knowledgeable company representative.
USPS Shipping Requirements
The United States Postal Service follows all of the same applicable federal regulations as common carriers when it comes to firearms shipments.
In addition to federally enforced guidelines, the USPS reserves the right to open packages to ensure compliance.
The USPS will not accept shipments of concealable shotguns, or short barreled rifles. It will only accept handgun shipments under very limited circumstances.
The postal service may reject packages that contain images of firearms or other information that suggests the nature of the package.
In limited cases of legal shipments involving non-licensed individuals, the USPS requires that shippers notify representatives of the contents and use a USPS product or service that involves both signature capture and delivery tracking. Additional requirements may apply.
Firearms Shipping Through Your E-Commerce Site
Working with complex shipping requirements is one of the top issues our Magento Managed Support team deals with for clients.
Whether you work exclusively with a dealer network or your end customers, understanding and implementing the right shipping requirements will enable you to set up an online system that meets all regulatory and shipping company needs.
For more information about shipping integration for firearms e-commerce stores, reach out to Forix – your Magento commerce platform developer.
Disclaimer: The content provided on this website is for commercial and educational purposes and is not legal advice or opinion and should not be relied upon as such. Forix does not make any claims to guarantee the accuracy or completeness of information contained on this site as all laws including firearms laws may change without notice at any given time. It is your responsibility to understand all laws and regulations applicable to you in regards to firearm use, handling, purchasing, and sales at any time.