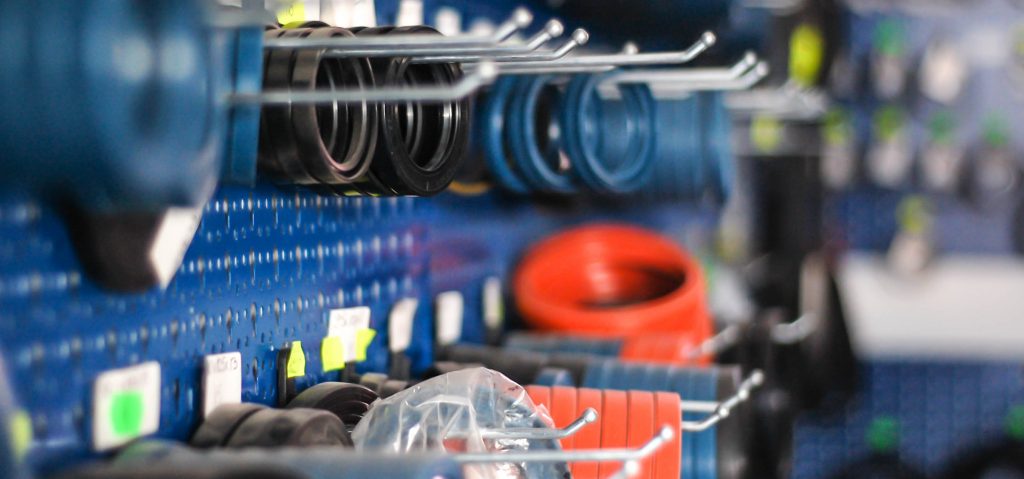 Though auto parts customers require all the data they can get to assure part adaptability before they elect to execute a purchase, they also want an immediate, clear pathway of identifying the best item for their unique requirements. When it comes to selling car parts, e-commerce auto parts businesses must adhere to both these consumer desires, which means they are constantly striving to find ways to supply buyers with all the information they need while creating a swift, easy-to-use shopping process at the same time. Conquering this industrywide condition with maximum efficiency is possible when operating with the Magento e-commerce business management software for your auto parts e-commerce market.
Magento is a cloud-based business management platform pairing auto parts businesses with the materials they need to create websites with customizable merchandise information management modules. With the advantage of Magento's comprehensive toolkit, auto parts professionals can institute, aggregate, and record data successions to secure a comprehensive system for directing customers to the ideal items. Using Magento's entirely customizable processing devices, you can cross item trait data with FIT mapping processes to make pre-determined combinations and distinct merchandise attributions. Auto parts merchants can then designate modules with comparable variable assortments to allow consumers to find the correct auto parts by simply choosing preferences according to their precise requirements.
Magento Developer for Auto Parts Companies
The best source of assistance out there is a group of Magento developers who will remain faithful to the objective of assuring your business flourishes in the e-commerce market. With the help of Magento developer for auto parts Forix, you can seize the complete spectrum of conveniences inside the Magento e-commerce software to magnify the potential of your online shop.
The Forix development professionals can give support and direction for all portions of Magento website enlargement and enrichment, such as:
General
Flexible support options.

24/7 assistance.

Task-management help.

Regular website monitoring.

Communicated updates on site performance.

Easy-to-use assistance request portal.
Training
General use.

Custom features.

Extensions and add-ons.
Compliance Aid
Health Insurance Portability and Accountability Act.

Payment Card Industry Security Standards.

FFL.

Further cases.
Signs You Need Magento Developer for Your Auto Parts Business
If you have faced any of the following obstacles with your Magento e-commerce store, you should consider seeking the assistance of Magento developer Forix to strengthen the performance of your company's shop.
Your current site support does not fix a technical question with your e-commerce market within 24 hours.

Your business is not achieving task schedules and campaign projects as you planned.

Your website's loading speed is lethargic.

Your website's conversion rate is decreasing.

You have not refreshed your website for more than a year.

You don't know everything the Magento platform can do for your business and need some guidance to get the maximum benefit out of your online venture.

You are facing security predicaments with your site and are worried about putting your customers' information in jeopardy.
Contact Magento Developer Forix for Your Auto Parts Company Today
Magento managed services from Magento developer Forix can introduce the foundation of extensive progression for your auto parts company. Our Magento specialists possess the knowledge and expertise to regulate all peculiarities of Magento website evolution from the origin of site establishment to the synthesis of advanced support specialties. Contact the team at Forix to take advantage of the possibilities for your online store.