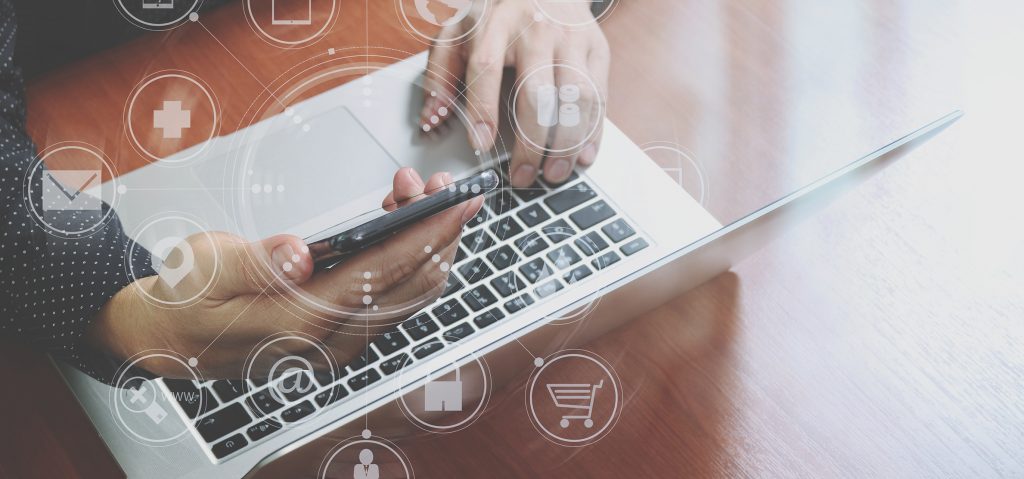 From quick delivery and accurate status alerts to an abundance of different fulfillment options, there is no doubt that retail consumers expect the best from the companies they purchase merchandise from. To remain proactive and relevant in the extremely fast-paced market, retail enterprises with e-commerce websites must strive to incorporate the latest technology to ensure the lasting success of their e-commerce shops.

To respond to the assortment of modern consumer demands, more and more companies are turning to the Magento e-commerce solution as their all-in-one business management tool. As a high-quality cloud-based solution, Magento offers retail merchants an extensive set of robust features to improve order management, website functionality, and enhance customer satisfaction across all channels.
Advantages of Magento for Retail Businesses
Being a robust business management solution for retail companies with e-commerce websites, Magento provides retailers with a variety of different tools to improve the functioning of e-commerce shops, including the ability to:
Access to a comprehensive view of all channels and locations to make sure orders go to the appropriate delivery locations.

Offer options for partial shipping and order splitting to consumers.

Promote pre-sale returns on in stock items across all channels and fulfillment locations.

Employ stores, suppliers, and business associates as alternative item distribution and return stations.

Give consumers real-time information and updates regarding delivery and fulfillment status reports.

Provide consumers with new options for fulfillment including ship-to-home and ship-to-store choices.

Oversee the inventory contents of all outlets, locations, suppliers, etc.

Dramatically improve customer service responsiveness to improve consumer satisfaction and foster trust.

Make distributing and approving refunds, store-credit, and appeasements faster and more efficient.

Use multi-channel visibility and establish competitive pricing.
Magento Developer Forix Helps Retail Enterprise Sigma
Forix has become an innovative provider for many retail businesses with e-commerce websites in need of high-quality solutions to maximize the operations of their Magento system, such as Sigma. As a global source for the production of top-notch camera lenses and accessories, Sigma's content management and e-commerce systems suffered countless technical problems that hindered its capacity to highlight the company's product line. Sigma's outdated system also made it difficult to update content to emphasize brand identity and promote the company.
To upgrade the outdated system, Sigma called upon Forix to help modernize its e-commerce website and better communicate with its consumers. Looking closely at Sigma's e-commerce goals, the design professionals at Forix improved website security and switched hosting services to improve site performance.
To create a better online buying experience, Forix generated a re-designed header and navigation tool, giving consumers the ability to find new Sigma merchandise at a faster pace. As a result of the alterations, the company saw a dramatically improved website performance, increased security, and better scalability.
Contact Magento Developer for Retail Today
The optimal means of ensuring ongoing prosperity in the retail industry is by utilizing all resources available to you, including professional advice. The verified Magento developer Forix has a wide variety of experience with the Magento platform and can ensure that you can make the most out of your online sales venture. Contact the Magento developer Forix for retail today to achieve lasting business prosperity.