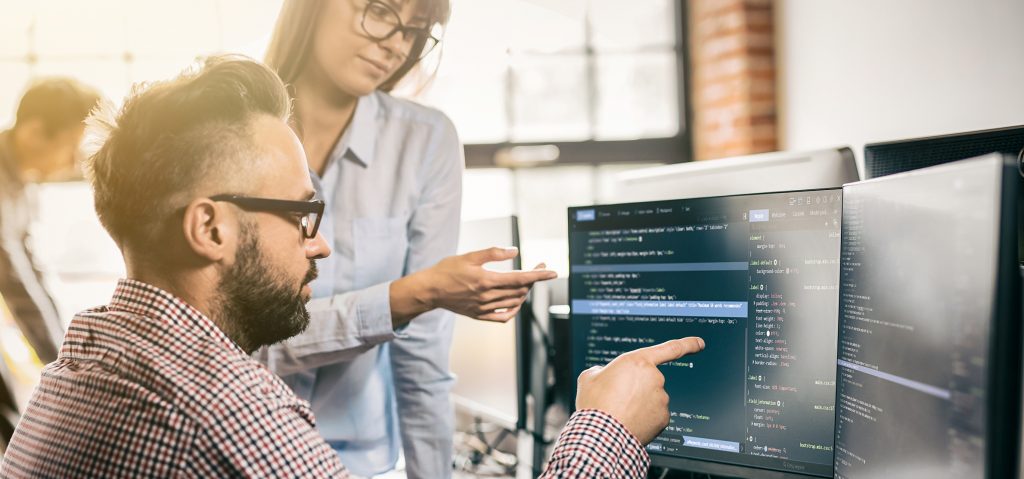 As the owner of a B2B company with an e-commerce market, there is no platform more equipped to satisfy your particular company requirements than Magento. Not only does the platform host more e-commerce merchants on the Internet Retailer Top 300 list than any other platform, but Magento was one of the leaders of B2B e-commerce in 2017 as well.
This modernized e-commerce solution includes an extensive assortment of tools to control and direct B2B websites with multiple brands, locations, and channels. With the capacity to provide consumers with the opportunity to self-manage their accounts, Magento supplies B2B companies an easy-to-use means of improving customer satisfaction, increasing profitability, and securing the long-term success of their businesses.  
Benefits of Magento for B2B
Magento presents B2B companies with a selection of benefits tailor made to satisfy the particular needs of the ever-changing conditions of B2B businesses as they grow and evolve. With assistance from the top Magento agency, Forix, your B2B business can take advantage of countless perks of the Magento platform, including:
Enhance business operations with a sole solution for directing and handling orders from all sales locations and channels.

Give consumers precise inventory counts with real-time updates throughout your entire




supply chain.

Establish automatic business settings to optimize fulfillment expenses and delivery timelines.

Integrate your current backend processes easily with APIs and extension tools to accelerate your time to market.

Provide your consumers with reliable and high-quality buying experiences without the expense of large maintenance fees.  

Set up individualized catalogs, price lists, and promotional initiatives for specific consumers.

Create an intuitive user experience with search and layered navigation capabilities.

Increase sales and decrease consumer inquiries with the ability to incorporate detailed product content including videos, images, reviews, rating systems, and vivid descriptions.

Ensure access for all devices with mobile-friendly responsive designs for your website.
Forix and Magento Success
Forix has become a qualified solution provider for numerous B2B businesses requiring innovative re-design solutions for their Magento platforms, such as Ergo Depot. With extensively customized items, an intricate inventory, and a low website conversion rate, Ergo Depot came to Forix with a unique set of B2B needs.
The approach was to simplify the processes on its website to create a specialized, branded experience for online users. Forix worked to highlight the keystone of Ergo Depot's success, its highly customizable and dynamic product offerings, without overstimulating the user with too much content. After understanding product, stock, and shipping requirements, Forix created a truly customized system for back- and front-end management and product ordering. This established a seamless system for consumers and Ergo Depot employees.
Contact Forix to Set Up Your Magento Site Today
Magento for B2B business e-commerce sites is an all-in-one solution to business growth and prosperity in the B2B environment. Forix is a top Magento agency with managed services, which can help put your B2B organization on the path toward superior functioning and increased profitability. Get in touch with the experts at Forix to see how we can promote your business with the Magento platform.